Annapurna Circuit Trekking is considered as one of the most beloved treks in the Himalaya of Nepal as it is remarkably stunning and appealing and we assure you that you'll be completely enchanted by the region from the very beginning day of your trek. Starting from the rich green meadows with distinctive landscapes to bone – dry uninhabited territories, traversing through some of the world's tallest mountains witnessing humid to numbing snowcapped pinnacles, relishing the warm hospitality of Nepalese people and appreciating the jaw – dropping views of the Himalaya comprising mighty Annapurna I, II, III, IV, Dhaulagiri, Manaslu, Machhapuchhre, Gangapurna, Tilicho Peak…. to quote only a few, Annapurna Circuit Trekking has it all. Thorong La Pass (5416m), also claimed to be the highest traversable pass, is the highest point of this trek. Another highlight of this pass is it separates the two districts namely Manang and Mustang (both equally famous for trekkers). Annapurna Circuit Trekking trail is declared as one of the longest, inspiring and iconic trekking trails in the Himalaya of Nepal as well as throughout the world.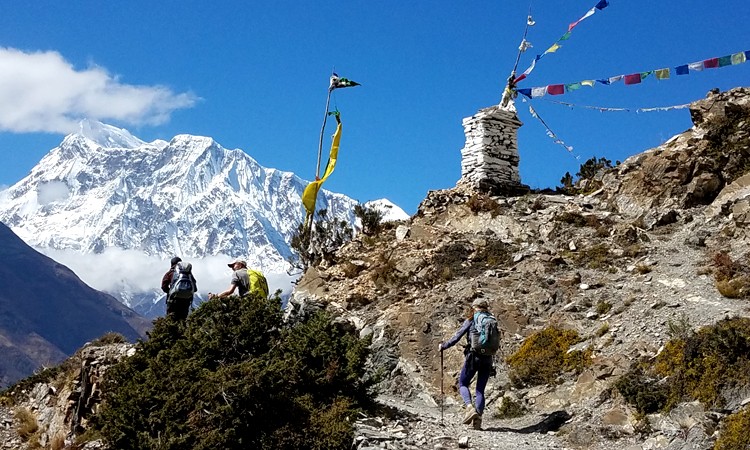 Here, we have discussed each and everything you need to be aware of and prepared for before commencing your trip to Annapurna Circuit Trekking in the Himalaya of Nepal.

Annapurna Circuit Trekking Facts:
Region: Annapurna Region, Central Nepal
Trip Style: Lodges and Tea Houses
No. of Days: 12 – 20 Days
Trip Grade: Moderate to Challenging
Total Distance: 170 – 230 Km (differs depending upon the route you choose)
Maximum Elevation: Thorong La Pass (5416 m)
Starting Point: Bhulbule
Ending Point: Nayapul
Best Months to Plan your Trip: March to May & September to November

Notable Highlights: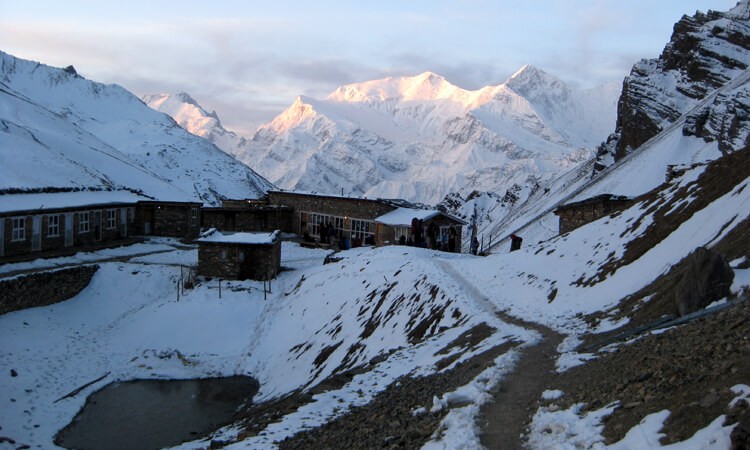 classic tea house and equally rewarding trek in entire Annapurna region

tremendous dimensions of altitude, vegetation and landscapes

sensational view from Thorong La Pass, 5416m

exploring around the amazing Annapurna massifs

Pay a visit to Muktinath – a famous pilgrimage site for both Hindus and Buddhists

implausible panoramic view of Annapurna and Dhaulagiri Himalayan ranges from Poon Hill

witness apparent cultural alteration in highlands close to Tibet

amazing side trips such as Tilicho Lake, Ice Lake, Milarapa Cave to add to your itinerary
Trekking Route Options:
Well, there are a couple of options to do the Annapurna Circuit Trekking depending upon your time availability, budget, adventure spirit and personal interest (how far you want to take it). We follow the trail of Annapurna Circuit in anti – clockwise direction as one gets acclimatized in its best manner while doing the trek accordingly. This way, the gain in elevation is lesser and people are less likely to have issues regarding altitude sickness.
The first option is completing the whole circuit. We will start our journey from Bhulbule and end at Nayapul. It covers the total distance of approx. 230 km in around three weeks or less. This trek crosses two different river valleys and encircles the Annapurna Massifs. Choosing this route rewards you with witnessing each and everything one possibly expects from the Classic Annapurna Circuit Trekking in the Himalaya of Nepal. Our standard Annapurna Circuit Trekking itinerary is provided below.
Day 01: Arrival in Kathmandu
Day 02: Drive to Besisahar and Trek to Bhulbule
Day 03: Trek to Ghermu Phant
Day 04: Trek to Tal
Day 05: Trek to Timang
Day 06: Trek to Pisang
Day 07: Trek to Manang
Day 08: Acclimatization day in Manang
Day 09: Trek to Yak Kharka
Day 10: Trek to Phedi
Day 11: Trek to Muktinath via Thorung La Pass
Day 12: Drive to Tatopani
Day 13: Trek to Ghorepani,
Day 14: Trek to Hile
Day 15: Trek to Nayapul and drive to Pokhara
Day 16: Drive back to Kathmandu
Day 17: Happy Departure

In another option, we replace the first few days of trekking by jeep drive. It'll be totally your choice to choose the starting place of hiking as the jeep goes up to Manang village (3540m) form Besisahar. You can start hiking from Syange, Jagat, Tal, Dharapani or Chame or directly from Manang to make your trip shorter. We do not suggest starting from Manang village due to altitude concerns. Also, after descending to Muktinath crossing Thorong La Pass, you can drive up to Tatopani village as you will be following the road trail mostly while trekking from Muktinath to Tatopani. From Tatopani, you can continue your hiking to Ghorepani, Hile and finally Nayapul and drive from Nayapul to Pokhara completing your Annapurna Circuit Trekking in the Annapurna Region of Nepal. Annapurna Circuit Trekking itinerary is absolutely flexible and can be customized according to the needs and requirements of our valued guests.

What to expect from Annapurna Circuit Trekking?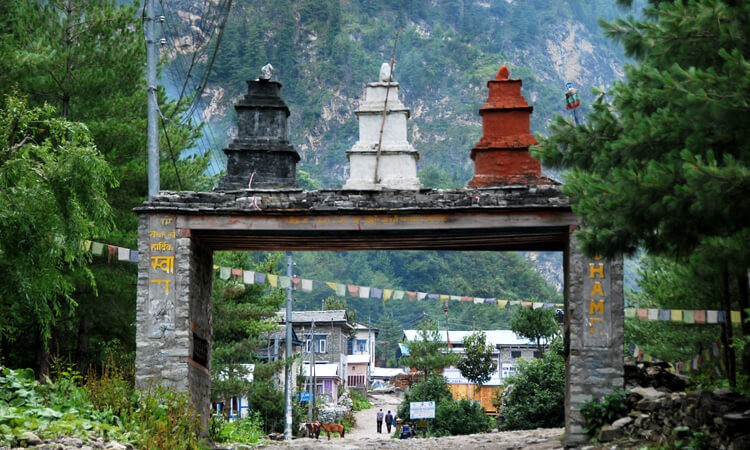 Without any doubt, Annapurna Circuit leads you over some of the most exquisite and delightful landscapes of the Annapurna region that Nepal has to offer. Starting your adventure from rich green forests, paddy fields and agricultural areas to deserted and isolated rocky terrains, expect to be challenged both physically and mentally. Depending upon the season you choose to trek, the trekking trails can be wet, muddy, slippery, rocky, and dusty and sometimes covered with snow above 3000 meters. Still, it's important to be prepared for all weather conditions. Most of the villages in this region are admirably graced and adorned with flapping colorful prayer flags, chortens and pristine monasteries as the villages in this region are highly influenced by Tibetan Buddhism. Being one of the most amazing trekking trails in Nepal, Annapurna Circuit is simply amazing rewarding a wide variety of diversified culture, local people and their lifestyle and witnessing ever changing scenery and landscapes every single day throughout the trek. Isn't it amazing?

Best Time to Plan Annapurna Circuit Trek: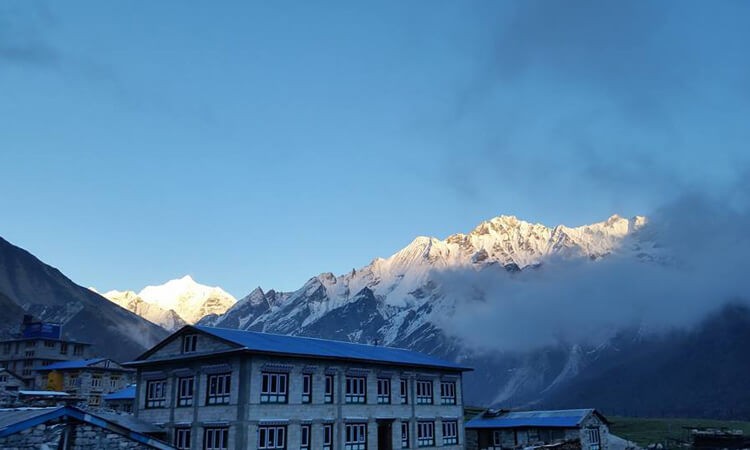 More than half part of this trek falls in Annapurna rain shadow region because of which trekking to Annapurna Circuit is doable throughout the year. Selecting a season and month to explore the Annapurna region requires you to consider a few important things like temperatures, rainfall, crowds and weather conditions in general. However, to be more precise, autumn (September - November) is the ideal period to do the Annapurna Circuit Trekking. This post monsoon period is generally the peak season for trekking in Nepal. Following autumn, spring season (March – May) is also a great period to do the Annapurna Circuit Trekking. Especially with blooming rhododendron forests along the trail, spring trekking has its own charisma. During these seasons, the weather and temperature condition mostly remains substantial and calm at Annapurna region and offers more moderate weather and better hiking conditions. Trekking in summer season is also possible. But in summer, when the monsoon rains wash across much of the circuit, trails at lower elevation can become wet and slippery mess. Apart from that, views will be crystal clear at higher elevations as the places like Manang and Mustang falls in rain shadow area and receives minimum rain. Winter trekking is also possible but need to be careful with your packing list and weather conditions can get severe during winter season.
Necessary Permits: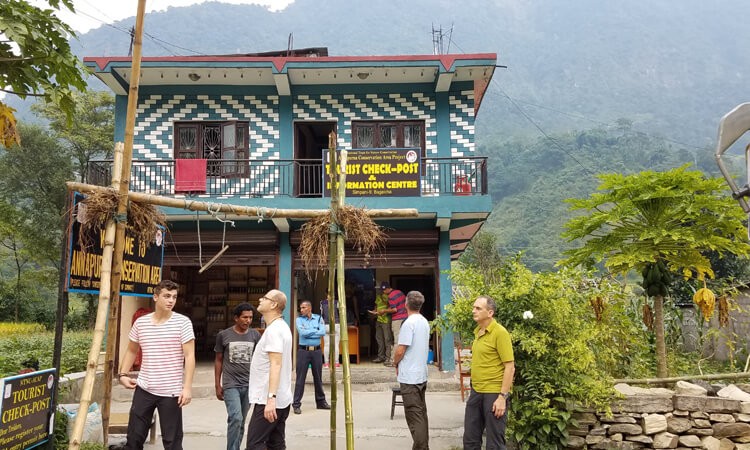 To do the Annapurna Circuit Trekking, you will need the Annapurna Conservation Area Permit (ACAP) and Trekker's Information Management System Card (TIMS). These permits are required to enter the Annapurna Region. These permits will be checked at several checkpoints along the circuit route. If you are trekking on your own, without the help of any trekking agency in Nepal, then you can obtain these permits at the Nepal Tourism Board office in Kathmandu or Pokhara, before you start your trek. However, if you are with any agency, then the agency will do the documentation work for you. In order to apply for these cards, you need to provide a copy of your passport and 2 passport-size photographs.

Trekking Solo or Guided?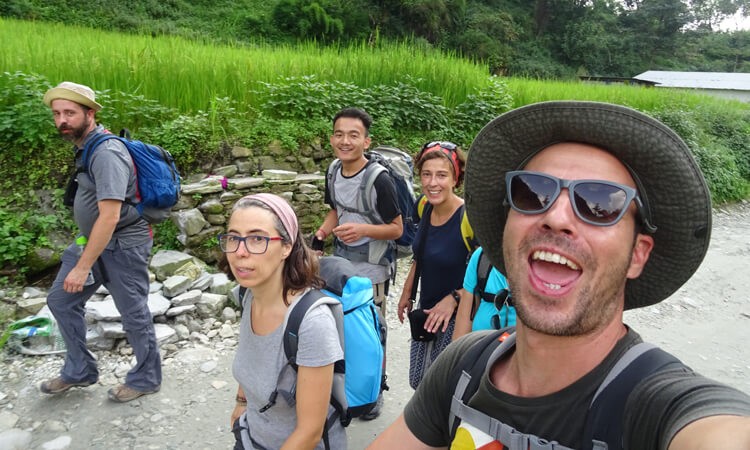 Well, trekking solo or with a guide and porter, it totally depends on your interests, choice, skills, budget and time availability. Also, it would be fair to state that Annapurna Circuit Trek or any other treks in the Himalaya of Nepal can be made necessarily easier and straightforward if you hire a porter to carry your heavy belongings and hike openly with a small daypack. Some people go to Annapurna Circuit Trekking without a licensed trekking guide and carry everything themselves. There are usually a lot of trekkers on Annapurna region so you would probably not be alone but easily could be as in harsh weather or in a medical emergency, you will be on your own. So consider your skill level carefully, trek difficulty and make your decision. If you're a beginner, carrying only a daypack and hiring a porter to carry your backpack will be a perfect way of easing the load on this trek, thereby making it that much more feasible. If you'd like to experience this trek as a training ground for a tougher trek then carry all your own stuff by all means and explore the region accordingly. However, we strongly suggest our guests to do the trek with professionals and we believe our guides are highly experienced and for sure professionals making your safety their foremost priority.

Difficulty Level: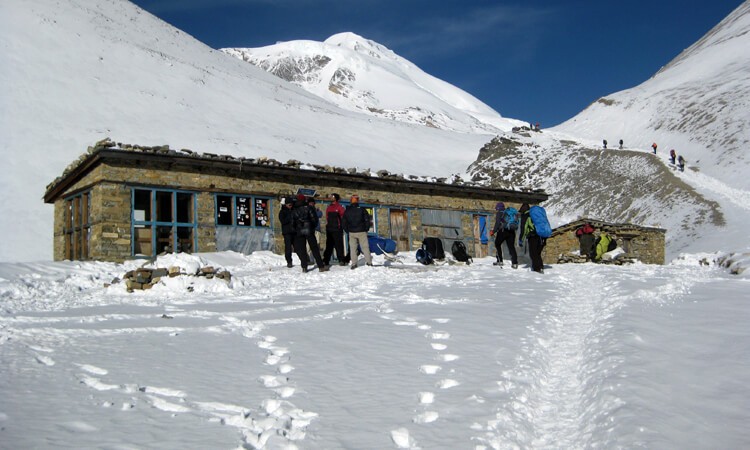 Annapurna Circuit Trekking is for those adventure seekers who dreams of eye witnessing the high Himalaya of Nepal closely. It doesn't involve any technical climbing but it's good to have some multi-days hiking and trekking experience. Various aspects add in making a trek straightforward or a difficult one. Many enthusiast travelers planning to trek to Annapurna Circuit have a common question on Annapurna Circuit Trek Difficulty and the answer to their question is Annapurna Circuit Trek is a moderate to challenging and one of the longest trekking routes in the region. The higher you climb, the harder the trek will become due to rise in altitude level. So, it can be a bit harder for a beginner trekker to accomplish the journey without previous training and experiences. Crossing Thorong La Pass at 5416m above sea level is one of the challenging highlights of this trek and one needs to be active, physically and mentally strong. Trip grade is moderate and one who has enough walking experience previously can do it with proper acclimatization.

Food and Water: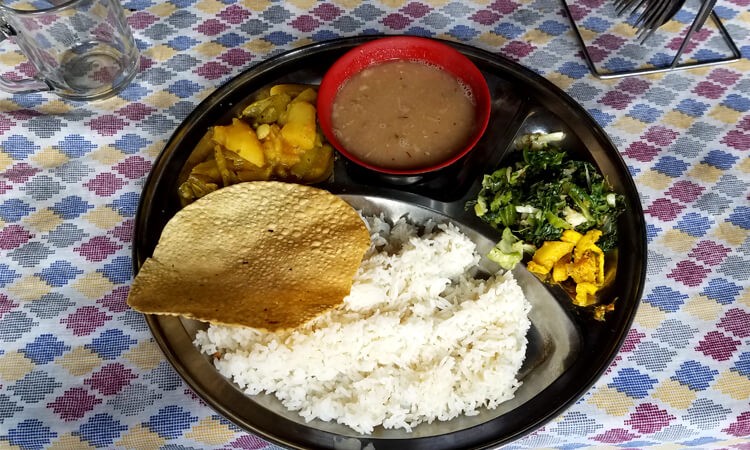 Meals in the Himalaya mostly consist of a diet rich in carbohydrates because our bodies do not process fat and protein efficiently at higher elevations. Meals (Dinner and Breakfast) along the Annapurna Circuit Trekking are consumed at the teahouses and lodges where you stay overnight and lunch will be eaten somewhere on the way to next destination at a lodge or a teahouse. During the first few days of the trek, one can get wide varieties of food items for breakfast, lunch and dinner. Typical Nepalese meal (Rice, Daal, and Curry) is available throughout the Annapurna region which is considered as the perfect combo of Nepalese meal as it is fresh, healthy and rich in calories making it the finest choice to choose from the Menu along the Annapurna circuit trail. We recommend keeping it vegetarian at higher elevations to avoid the dangers of meat gone wrong. However, you can enjoy meat with your lunch or dinner at lower elevations as they are fresh and farmed in most of the lodges. The food will be simple but energetic and enough which is important for nourishing your body for the next day's trek. Beverages like beer, soft drinks, bakery, tea and coffee are available throughout the trail and its price increases gradually with the rise in altitude.
We suggest that you drink boiled water or bring water purification tablets/liquid to purify the normal water available in the guest houses along the way. There is a small fee charged for the boiled water at guesthouses. Although mineral water is available in most places, there is no provision to dispose the plastic bottles properly, so we encourage our guests to do what they can to protect the environment.

Accommodation during Annapurna Circuit Trekking: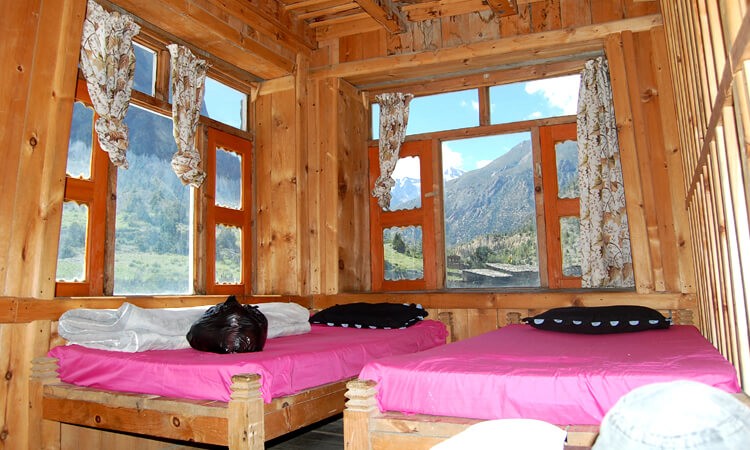 Annapurna Foothills Treks takes great care to arrange the most clean and comfortable accommodation possible throughout your stay in Nepal. Annapurna Circuit Trekking is a teahouse trek which means there are a plenty of tea houses or lodges along the Annapurna Circuit trail that provide accommodation to trekkers. During the trek, nights will be spent in clean and comfortable tea houses with plenty of character and good food. The rooms provided by these lodges are usually on a twin share basis with very basic room amenities usually with two narrow beds. The family run lodges are a great place to get to know the Nepalese people and their lifestyles. In Nepalese culture, a guest is equal to god, and surely this has become even more of a reality since the tourism industry has improved their meager opportunities to earn. You will be made very welcome!

Travel Insurance is Must:
It is strongly recommended to be sufficiently protected when you go into nature for trekking and climbing. Not just Annapurna Circuit Trekking, but you need a travel insurance to do any trekking in the Himalaya of Nepal. Before beginning the Annapurna Circuit, make sure your insurance covers high-altitude evacuations as accidents may happen and people need to be evacuated if they experience serious altitude sickness or other unforeseen contingencies during your trek. You need specialized travel insurance that covers emergency evacuation, injury, lost baggage, liability and medical treatment during your time in Nepal. Make sure the insurance covers all the activities that you will be undertaking during your stay in Nepal. Annapurna Circuit Trekking goes over the elevation of 5,000 meters; which is why the policy should also cover the trek that goes over 5,000m. Annapurna Foothills Treks and Expedition Pvt. Ltd. can organize the appropriate medical response based on your policy.

Experience 4 Seasons in a single trek: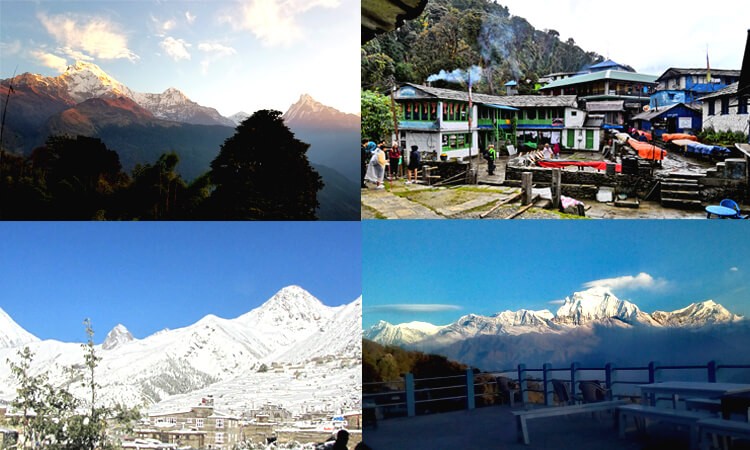 On your trek to Annapurna Circuit, you can experience everything from warm and humid to high altitude climatic regions. Hiking through the pleasant temperatures in shorts and t-shirt drinking maximum water with several water breaks to wearing all of your warm clothes and hiking above 5000 meters facing the severe cold (-10 degree Celsius approx.), this trek has it all. Expect for the best but prepare for the worst as well. Discuss with your guide in detail as he will have more ideas and experiences about what temperatures to expect and clothes to carry with you in your daypack and what to wear before leaving for hike above 3000m.

Altitude Sickness and First Aid Kit: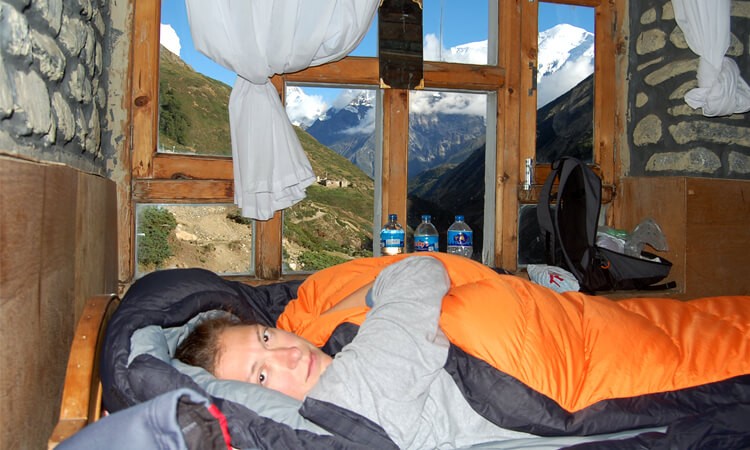 Altitude sickness is one of the major concerns which one might face during their high altitude trekking in the Himalaya of Nepal. For every enthusiast travelers, it can be a bad experience. During Annapurna Circuit trekking, you'll be hiking and gaining elevation most of the days until you reach Thorong La Pass, 5416m (Highest point on the trek). Cases of altitude sickness are found rarely while trekking in Annapurna region and the chances of getting altitude sickness can be minimized by following the designed itinerary as much as possible. Since our Annapurna Circuit trek itineraries are carefully designed and are super flexible, chances of getting sick will be very low as you'll ascend very slowly and gain altitude accordingly. You'll have a rest day for proper acclimatization at Manang (3540m) and by the time you reach Manang, your body will adapt to higher altitude environment as well.
Regarding first aid kit, it's better if you get yourself a small aid kit box with necessary medications you might need during the trip. Although every guide on your trip carries a comprehensive medical kit, it is advisable to bring a small supply of first aid items for your own personal practice.

Considerable Side trips during Annapurna Circuit Trekking:
Annapurna Circuit Trek is one of the greatest treks in terms of natural arrays and adventure in Nepal. The Annapurna Circuit Trek also offers equally rewarding side trips that you might reckon and want to add up to your existing itinerary.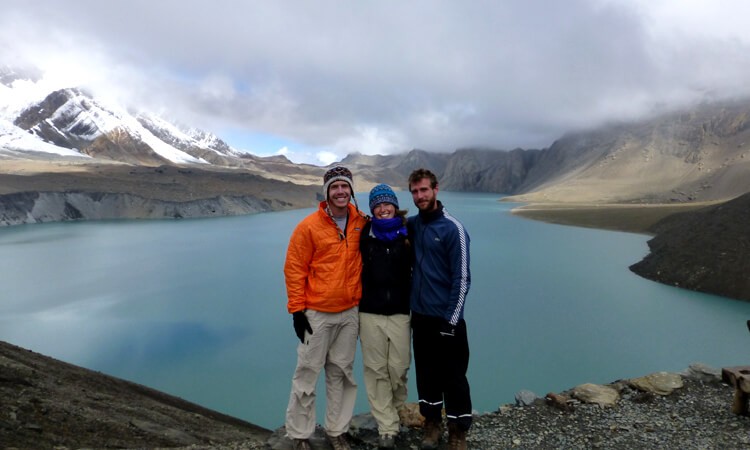 If you are thinking of doing the Annapurna Circuit Trekking, it's worthwhile considering a side trip to Tilicho Lake. Claimed to be one of the highest altitude situated lakes in the world, Tilicho Lake, 4919m sits at the foot of an extensive glacier; a collection of glacial melt from the northern slopes of Annapurna and Thorung Peak. It is a stunning glacial lake with Tilicho peak and the grand barrier nearby keeping their watchful eyes over the lake. The icy blue waters of Tilicho Lake are glacial melt from the massive glacier on the north side of Annapurna and it is a dramatic appearance to witness the surrounding snowy peaks reflected in the clear waters of the lake.
Ice Lake
Ice Lake, at an altitude of 4600m is a one full day hike which approximately takes 5 hours going up and 3 hours coming down. For this side trip, you start off by walking past the Braga Gompa and the old settlement of Braga. After this you continue to climb to the north east over meadows. Further up the meadows are more even and you will find a little spring. Shortly after you will reach a saddle with a little chorten from which you can see already the first lake. Hike west pass and reach over a large meadow and cherish crystal clear Ice Lake. Ice Lake will reward you with a panoramic view of Annapurna II, IV, Gangapurna, Glacier Dome, Grande Barrier und Tilicho Peak mirrored in the dark blue water. Make sure to take your time to fully enjoy it. The journey is a lovely experience.
Chhongkor View Point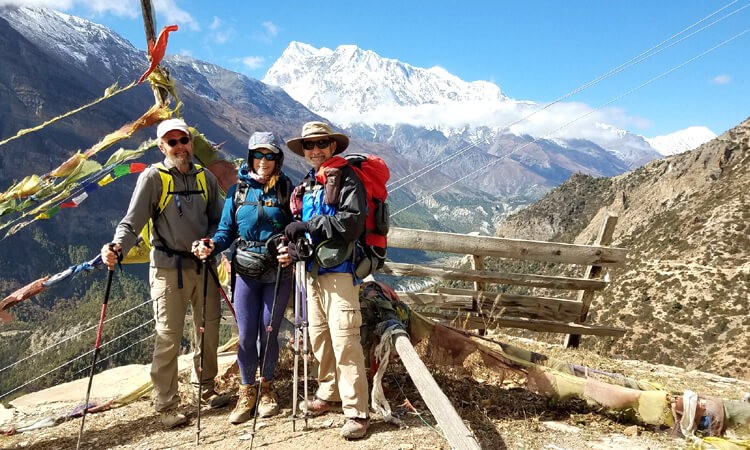 One of the nearest and beautiful hikes from Manang is the Chhongkor View Point. This amazing view point is nestled on the top of Gangapurna Lake. To reach there, you need to look for a sign directing towards the Gangapurna Lake to the south of Manang. Then start your walk towards the lake which is a fairly short walk to Gangapurna Lake (half hour). Witnessing the Lake is simply amazing as it offers amazing view of lake with a very young glacial lake formed about 50 years ago. The name Gangapurna is derived from the fact that the lake's water trickles down directly from Gangapurna Mountain. From Gangapurna Lake, hike above to the Chhongkor View Point which rewards you with the jaw dropping scenery of mountains, majestic Gangapurna Lake and beautiful Manang valley. One of the major purposes of doing this hike is for proper acclimatization for the trek ahead.
Milarepa Cave
Milarepa Cave is situated at the foothills of astonishing Annapurna III. This cave is one of the most impressive and well known side trips near Manang. After walking for 3 hours from Manang and 2 hours from Braga, you reach Milarepa Cave. An erratic Tibetan poet named Milarepa is believed to have meditated in this cave somewhere during the 11th century during his journey in the Himalaya and is said to have transformed his whole body green. During the hike to Milarepa Cave, we can witness stunning views of Marsyangdi valley, Chulus and Pisang Peaks as well and upon reaching at the cave, one will be surprised to see penetrating provokes still growing outside the cave.

Preserve the Nature, Secure the Future!!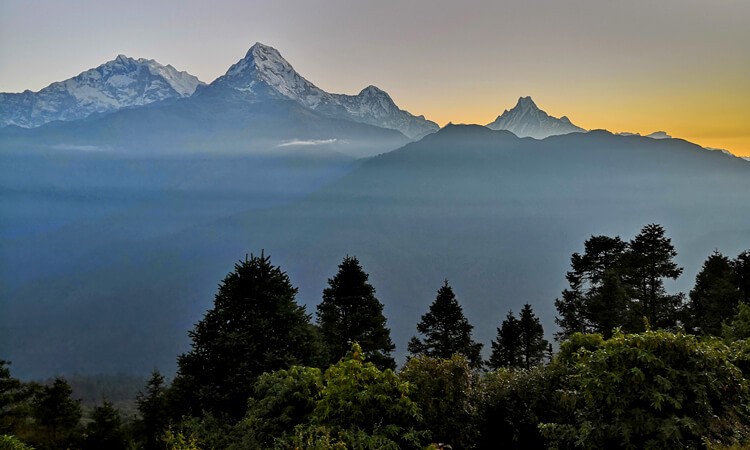 Before commencing to any trip in any corner of the world, one should keep in mind that we belong to nature and they don't belong to us. It isn't hard to comprehend that life attaches intensely to the mountain sides and few years of overgrazing in this delicate ecosystem and one round of heavy rainfall is more than enough to sweep off the terrain completely which will take hundreds of years for grass to get a ledge again. It is up to us to save the nature accordingly for the better future. There are a number of codes of conduct that you must follow to be in accordance with the environment. We value and operate eco friendly trips and are highly committed to Leave No Trace policy. Our guides and staffs are well aware of their responsibility toward the environment.

What to Pack for Annapurna Circuit Trekking?
Preparing what to pack for Annapurna Circuit Trekking is for sure a knotty thing. Since Annapurna Circuit is a tea house trekking, you basically need hiking and trekking gears, clothing, sleeping bags, personal hygiene items, first aid kit and a couple of electronic devices. It's all about trying to conclude the balance between packing as light as possible, while still maximizing the gear that you do take. Get it right, and you'll whiff through your days on the circuit easily. There is no point in bringing many items and never using them during the whole trip or bringing too little to scarcely even survive. The time of your visit also determines your packing list. Here is the Link for what to pack for trekking in Annapurna Circuit in Nepal.