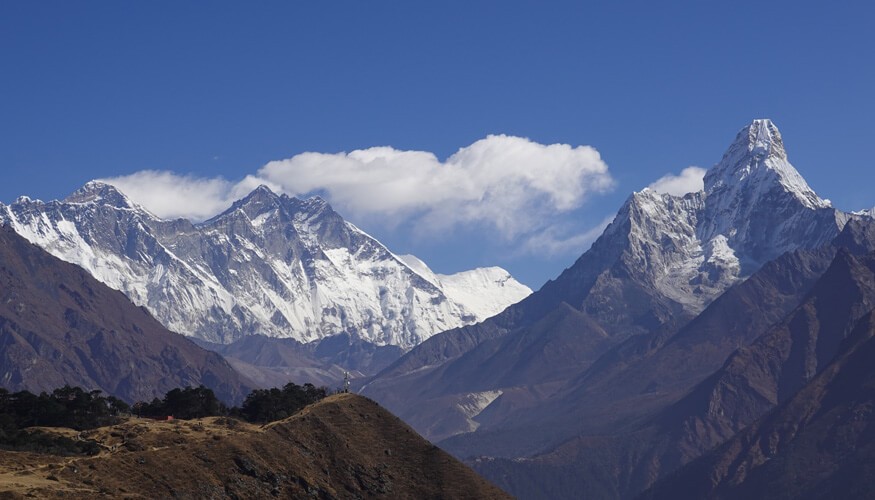 Namaste and warm Greetings from Annapurna Foothills Family!!
We pray for your well being and hope you'll receive this email in sound health. Unfortunately, we all are facing tough times due to the global health pandemic and we have been forced to cope up with new normal or new reality. Despite of these difficult times, our utmost effort of keeping you posted about the recent updates and news from Nepal especially related to the travel, trekking, climbing, tourism industry and of course the situation and updates of the virus itself in Nepal.
Big News: Nepal lifts its Nationwide COVID-19 Lockdown.
Nepal Government has decided to officially end a 4 months long COVID-19 nationwide lockdown from Tuesday midnight dated July 21, 2020.
Additionally, all tourism-related activities are allowed to restart their operation effective from July 30, 2020, by following health and safety protocols that was developed and is being promoted by Ministry of Tourism and Nepal Tourism Board – for hotels, Tourism offices, restaurants and all other tourism organizations.
The Government has declared that domestic and international flights will open by August 17, 2020. This decision was taken with the objective to protect the upcoming Autumn trekking and climbing season 2020. The expectation in the tourism industry is that it will take time for tourism to rebound and autumn 2020 would be a great start for the revival. So if any of you are planning and allowed to travel to Nepal then please be well prepared and expect some last-minute planning and booking as well.
Although the Government announced to lift the travel restrictions, several concerns such as PCR testing, visa on arrival or before, safety and security measures, insurance policy, quarantine (if any) is still there. The Government is working on preparing necessary protocols and guidelines to proceed forward. We shall provide you update and progress in this aspect as soon as we receive further information from the authorized agency. Please keep in touch for updates.
What are we (Annapurna Foothills ) up to?
Spring 2020 was cancelled due to the virus and it was difficult time for our team. Some of our Sherpa guides have been without work since November 2019. We hope things will improve now onwards. This year, monsoon has been harsh in Nepal resulting in landslides beneath the Himalaya and arising flash flooding down in Terai. Meanwhile, we are preparing ourselves better than ever and working from home continuously since the very beginning of lockdown. We have worked on our website, updated our packages and other necessary details. Also, we were able to discuss in details virtually about the itineraries and its safety concerns and have made some necessary amendments accordingly. As much as we love staying connected with you; we hope you and your loved ones are there staying safe with sound health.
In the meantime, we want you to keep the dreams alive as Nepal is still the same and waiting to welcome, meet and greet you again.
Best wishes,
Annapurna Foothills Family
More from Nepal:
COVID-19 Safety & Hygiene Protocol for Tourism Industry
https://trade.welcomenepal.com/downloads-cat/safety-hygiene-protocol/
Ministry of Health and Population-Nepal
https://www.facebook.com/mohpnep/
https://covid19.mohp.gov.np/#/
Ministry of Culture, Tourism and Civil Aviation
https://www.tourism.gov.np/
Nepal Tourism Board
https://www.welcomenepal.com/