Great News from Himalaya !!
We would like to proudly announce that the Khumbu region (Everest) starting today is open for domestic and international tourists.
Having that said, Khumbu region of Nepal has progressed in a bid to fight against Covid-19 by inoculating as many people as possible and applying strict measures to avoid contamination. According to a notice issued on Monday, Khumbu Pasanglhamu Rural Municipality of Solukhumbu district has successfully inoculated about 98% of all the people above the age of 18.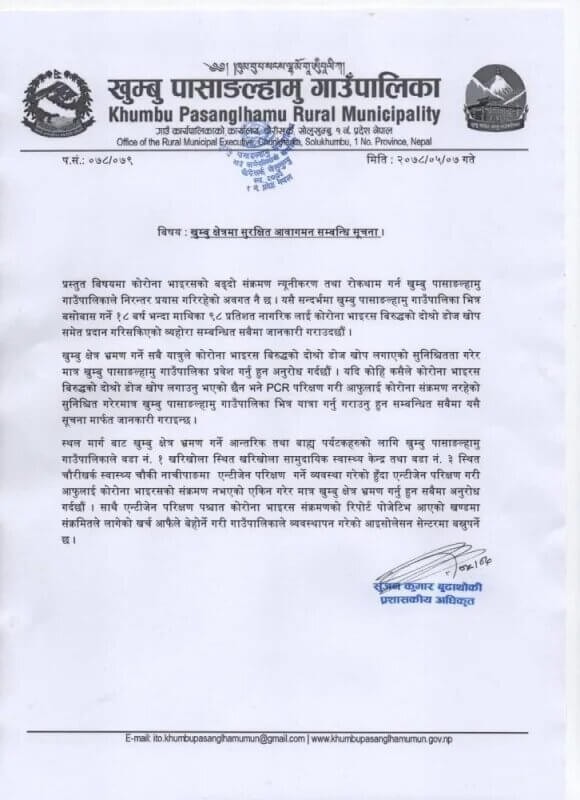 In order to enter the Khumbu you have to meet either of the two requirements:
Have the vaccination certificate/card showing you are fully vaccinated.

Negative PCR test done with less than 72 hours before you enter the region.
An aggressive vaccination campaign conducted by the Khumbu Pasang Lhamu Rural Municipality has resulted in all residents over 18 being fully vaccinated. This was facilitated by the Verocell vaccine donated given by the Chinese government which had a condition that all Municipalities connected to Tibet get fully vaccinated.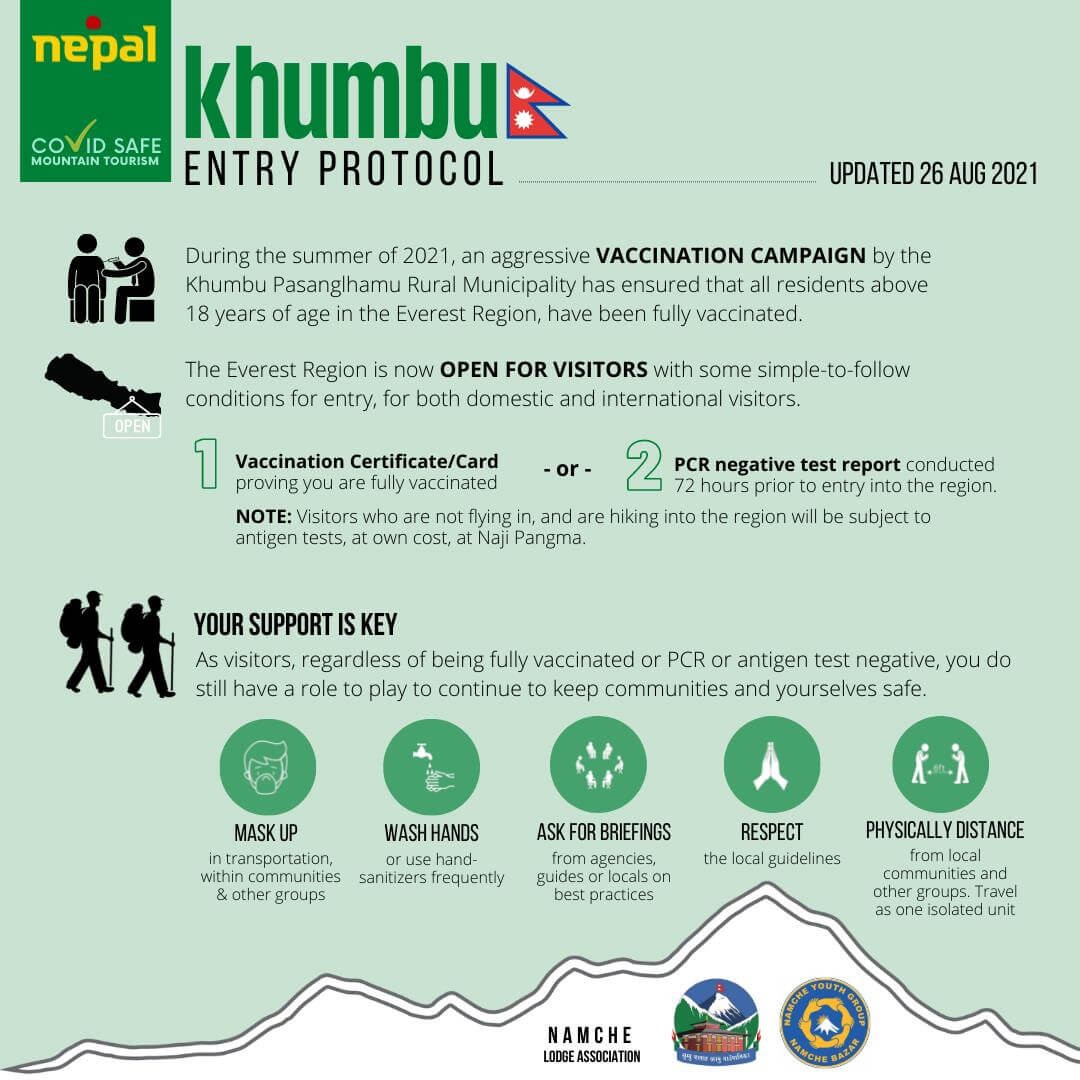 Great dedication from the local Sherpa community and the 'Namche Youth Group' showing the way forward. The Youth Group also aims to put flyers in each lodge, and signs along in each community in the region, reminding visitors and crews of the roles that they need to play.
Otherwise, Domestic and international tourists traveling through roadway are required to do the antigen tests at Kharikhola Community Health Centre in Khumbu Pasanglhamu RM-1 and Chaurikharka Health Post in Khumbu Pasanglhamu RM-3.