Fascinating Langtang Valley: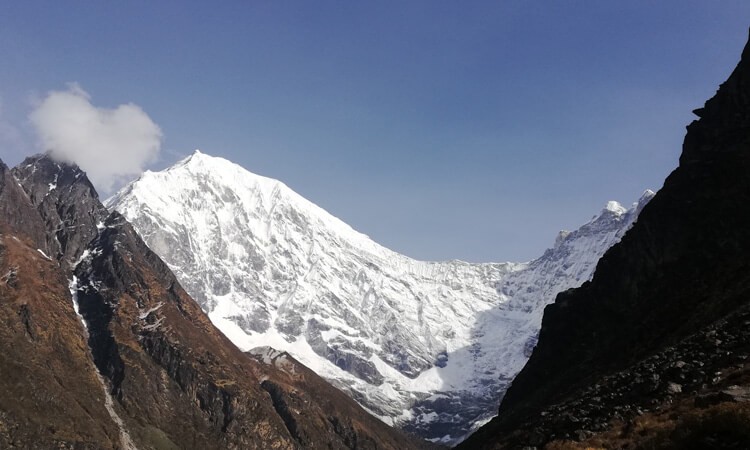 Langtang is one of the most beautiful valleys in Nepal situated 51 km north of Kathmandu valley. Langtang National Park dominates the valley and the region connects the border with the Northern Central Himalaya of Nepal. Trekking in Langtang will be a great choice for its natural and cultural attractions. The trek is easily accessible and affordable compared to other trekking routes. You will trek through the boulders, gravel paths, stone step trails, snow, rain, rivers, and villages and see yaks, donkeys, horses, floras and faunas too depending upon the season you pick to travel. It is believed that the trail to Langtang was first discovered by Yak which later was followed by human and that's how the place got its name; 'Lang' referring 'Yak' and 'tang' implying to 'follow'. Langtang valley has over 70 glaciers of different sizes, Langtang and Ganesh Himal ranges, and high altitude lakes including the sacred Gosainkunda Lake.

Outstanding Highlights of Langtang Trekking:
Towering snow capped mountains of Langtang

Observe panoramic views across the vast open valleys at Kyanjin Gompa

Ancient Buddhist monasteries, stupas, monuments and chortens along the trekking trail

Splendid viewpoint of Langtang Lirung 7345m, Gang Chhen Po 6388m, Naya Kanga 5846m, Dorje Lakpa 6966m, Kimsung 6781m and other neighboring peaks

Support local people rebuilding their lives and livelihoods by paying a visit

Less crowded and off the beaten trekking trail

culture, tradition and lifestyle of Tamang villages

Peak Climbing in Langtang Region:-

Ganga La Chuli/Naya Kanga Peak Climbing 5844m

Langsisa Ri Peak Climbing 6427m

Ramdung Go Peak Climbing 5930m

Yala Peak Climbing 5520m

Gangchenpo 6387m

Local People and their Ethnicity:
The majority of the people living in this region are Tamang who migrated from the north and settled there from no time. Though Nepali is the national language of our country but the people in this region prefer to speak their own language (Tibetan dialect influenced from the north). Most ethnic group prefers speaking their own language among their communities. People in this region are smiling, soft – hearted and always welcoming for a cup of hot tea. They are pleasing and obliged if you step in their lodges and will delight you with the widely known Nepali benevolence and generosity which has been missing in today's' touristic destinations to some extent.
Ethnic groups of the hilly and mountain regions are predominantly Buddhist, and you will see many mani stones, stupas, monasteries and prayer wheels along the trail. Avoid sitting or standing on Mani stones, stupas, used for worship or anything that is a religious symbol, as that is considered disrespectful to the local people.

Langtang before and after Earthquake: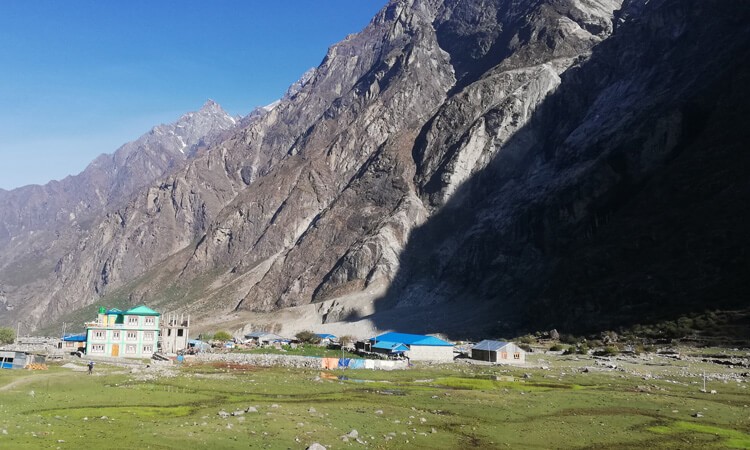 Langtang region was the third most popular destinations in Nepal preferred by the trekkers from across the globe till 2015. On April 25th 2015, a massive avalanche followed by colossal earthquake wiped out most part of the Langtang valley and the village suffered an estimated 310 deaths, including 176 Langtang residents, 80 foreigners, and 10 army personnel. More than 100 bodies were never recovered. For few years, the trekking trails were still holding the potential threats of landslides which resulted in a decrease in number of visitors. There was a dramatic drop of flow of travelers visiting Langtang region after that calamity.
But at present over the years, Langtang Valley is once again back, attracting good numbers of trekkers. Infrastructures of the region have already been re-constructed better than ever. The local people got supported by many organizations to withstand the losses. As a matter of fact, tourism is also one of them to support their lives in the future. And we feel proud to share that Langtang is totally safe for trekkers. The trekking trails, tea houses, suspension bridges etc. arewell reconstructed and safe to travel.

Accessible Langtang Region: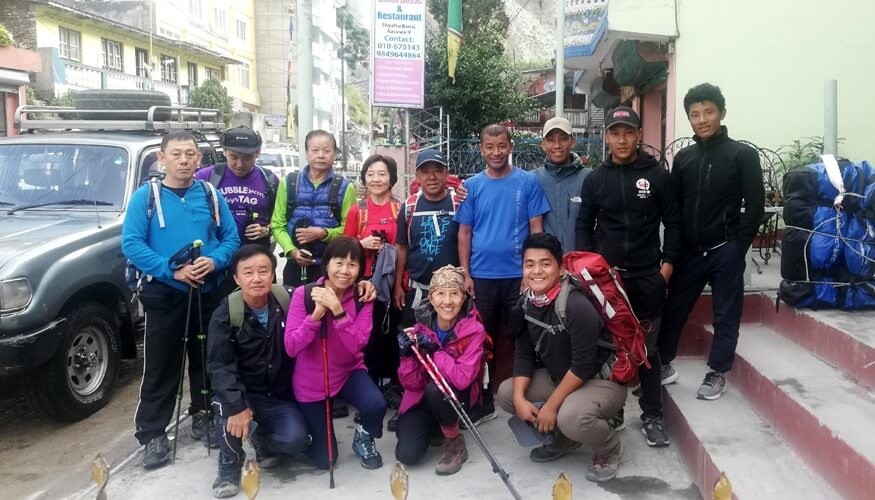 Trekking in Langtang region starts with a 130 km road trip from Kathmandu to Syabru Besi, which takes approx. 8 - 9 hours. You can either take a local bus or jeep ride to get to Syabru Besi. Syabru Besi (1472m) marks the entry to the Langtang National Park where we register our TIMS and National Park Pass and set off on our trek. The Langtang River is our constant companion on the trail. The trail in this region starts out on a stone stairway in a deep gorge. On one side of the trail is the jungle and on the other is the Langtang River. We cross back and forth across the river on suspension bridges many times during the trek.

Excellent choice for beginner trekkers: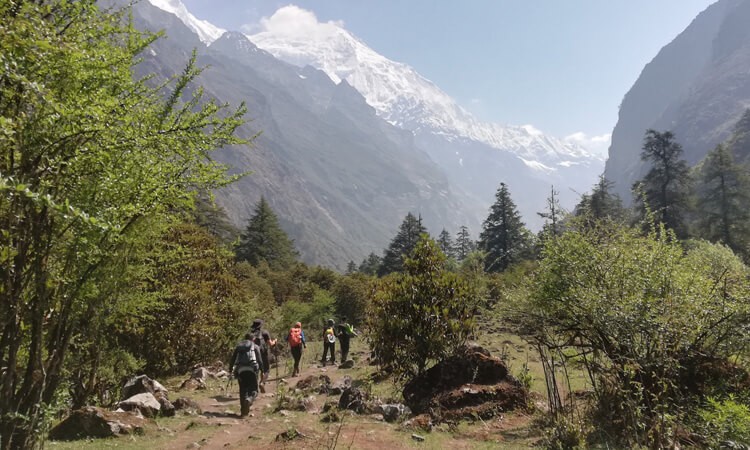 Langtang Trekking is for those enthusiast travelers who dreams of countering the high Himalaya in a short time period. Average fit person with experience of multi day hiking should be good for this trek as the trip grade is moderate and one who has enough walking/running experiences previously should be ready for this trek. You can explore this region with your family, friends, relatives and all your loved ones who wish to be a part of your memorable trip in Nepal. Treks to Langtang region can be done within a week. With moderate difficulty, langtang treks makes for a beautiful beginner treks in Nepal.

Food and Accommodation:
Food in Langtang region will be fresh, warm and eye appealing. Foods are well cooked, tastes good and served with pleasant smile. Basically, you will have dinner and breakfast at the lodge where you stay overnight and lunch will be on the way at the tea house with simpler menus. The tea house will have a Menu approved by the local community. The menu will have variety of choices depending upon the village. While trekking, it is very important to keep yourself hydrated. You should drink at least 3-4 liters of water each day. We do not suggest drinking tap water from the tea houses. We suggest bringing water bottles with UV light and purification. You can also bring a supply of water purification tablets or liquid. You can always buy boiled water at the tea houses. Although mineral water is also available in most places, there is no provision to dispose the plastic bottles properly so, we encourage our guests to do what they can to protect the environment.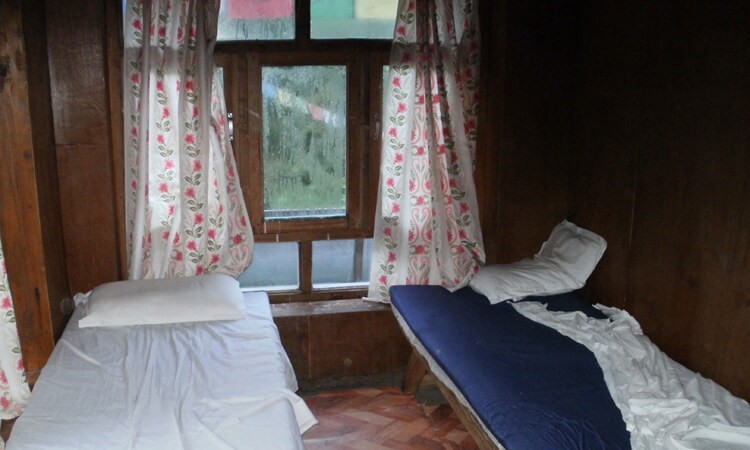 Accommodation will be arranged at Tea house/Lodge with clean and comfortable rooms for your stay. Most tea houses will have twin sharing rooms with two single beds. The family run lodges are a great place to get to know the local people, experience the culture and lifestyles in the mountain. In Nepalese culture, a guest is equal to god and tourism and hospitality industry follows the similar value of welcoming and serving their guests.

Weather Conditions:
Weather in the Himalaya is very unpredictable. In Nepal, there are four major seasons i.e. spring, summer, autumn and winter. Trek to Langtang Valley is doable throughout the year. Each season has its own unique features and pros and cons.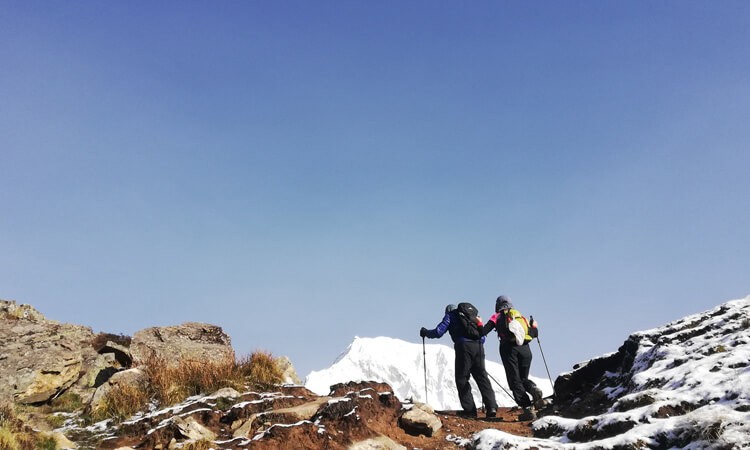 Weather in spring season is warm and cool. The temperature ranges from 15 - 20 degrees Celsius during the day. The nights and early mornings are slightly colder. The views of the beautiful landscapes, the villages, and the magnificent Himalaya are magnificent during spring. Spring is one of the main seasons for trekking and climbing in Nepal. Trekking through the blooming rhododendron forests with towering mountain views is definitely a lifetime trekking experience in Nepal.
During summer, the temperature on a sunny day ranges from 20 - 22 degrees Celsius approximately. Trekking in this region needs the right preparations and appropriate clothing. The muddy and slippery trails add adventure to your trekking. Heavy rainfall, sloppy trails in some section, leeches on trail is a concern.
Autumn season is the ideal time for trekking in the Langtang region. During this period, the weather is more stable and reliable than other months of the year. The temperature remains approx 10-15 degrees Celsius during the day and the nights and early morning gets a bit colder ranging at 3-7 degrees Celsius on a regular day. The fresh and cool weather is great for encountering the white snow giants and alluring landscapes of the Himalaya of Nepal.
Winter season can be perfect time to visit this beautiful valley. The temperatures on the trails drop to negative during cold mornings and nights in the tea houses is also below zero depending upon the altitude. Less trekkers on trail, beautiful views, winter trekking can be really nice if you can cope with the cold. The weather and snow condition is a concern. Some of the tea houses will remain closed during winter. However, some do remain open for business and they will be happy to give you the best service they can.

Permits Required:
You need two permits to do the Langtang Valley Trekking:
Langtang National Park Entry Permit
Trekker Information Management System (TIMS card)
Permits can be bought in Kathmandu at Tourist Information Center, Nepal Tourism Board. With Annapurna Foothills, we take care of all the permits required for your Langtang Valley Trekking.

Equipment and Packing List for Langtang Trekking:
Packing right gear and clothing is crucial in making your hiking and trekking experience smooth and comfortable in the Himalaya of Nepal. Not only for Langtang Valley Trekking but it is absolutely essential for any other trips you undertake in Nepal. While trekking in Nepal, you necessarily don't need a different outfit on a daily basis. But you should make sure you have packed well for your hiking and trekking experiences in Nepal. Please check our Packing List for trekking in Nepal.

Best Time to Plan:
Autumn (September – November) is the ideal season to do the Langtang Valley Trekking. Following autumn, spring (March – May) stands as the second best season. Trek can be done in monsoon too but the views won't be that clear because of heavy rainfall. Trails in winter will be snowy and cold but if you're good with it, winter is good enough to do the Langtang Valley Trekking as the skies will be clear offering astonishing mountain views and fewer trekkers on the trail.