Trekking around the Himalaya of Nepal is a beautiful experience, a lifetime experience and probably the most memorable trip of your life. Trekking in Nepal has its own charm as Nepal is divined with a compassionate amount of implausible elegance with the world's highest mountain and myriad of lush forests, numerous rivers and jaw – dropping landscapes leading up to them. Walking along the local villages under the huge snow capped mountains is definitely a moment to cherish. Trekking to the base camps of world's highest mountain or trekking around a particular mountain via crossing a high passes or trekking to a scenic viewpoint or trekking to a specific village or home stays or just hiking around nearby hillside of Kathmandu or Pokhara provides for an amazing hiking and trekking experience in Nepal. Time duration varies for each treks and the itinerary is totally flexible to fit in with your travel plans. Nepal is globally known for trekking following the easiest, moderate to challenging walking trails. It won't be wrong to say that trekkers put Nepal as one of the top destinations given the fact that one can extort awe - inspiring outlooks of never ending ranges of the snow capped mountains. We understand how precious your time is and work commitments that you have. Hence we have handpicked some of the best short treks for you in Nepal.
Short treks are doable with family, friends and children. It is the perfect alternative for busy travelers visiting Nepal that are eager on experiencing the spellbinding Himalaya in a cherished way, but cannot manage enough time for trekking in general. These treks can be lot more than just a normal hiking. Family retreats, school and college trips, team building, honeymoon trips or just starting hiking and trekking adventures in the Himalaya of Nepal. We understand that picking a perfect short and doable trek can be challenging. As Nepal possesses numerous great trekking routes and there are many options to choose from, we can say that Nepal has trekking routes and destinations that outfits to all the trekkers having different choices. There are a number of short treks in Nepal that greets the expectation of many trekkers who have limited time frame for trekking in Nepal. Pokhara is claimed to be the best base for short treks in the Himalaya of Nepal because of its location at the foothills of the Annapurnas. This would mostly result in a short flight from Kathmandu or alternatively 7 hours (approx.) tourist bus drive from Kathmandu will get you there.
All of our itineraries are flexible and we are open to your suggestions on making your perfect itinerary. Counting on your interest and desired destination, you can select the best short treks suitable for you and your loved ones. Here we have elaborated some great short hikes and treks with low or high altitudes in different regions of Nepal.

Ghorepani Poonhill Trekking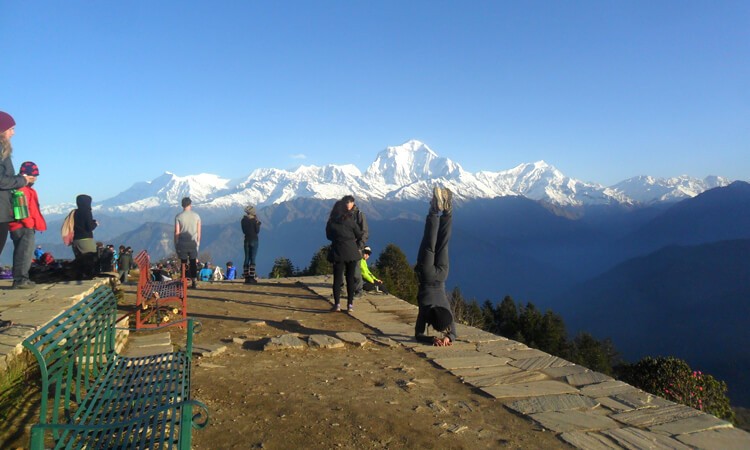 Ghorepani Poonhill Trekking is the classic short treks in the Himalaya of Nepal. Ghorepani Poonhill is a specifically designed short trek which probably rewards you with the finest magical sunrise view over the Annapurna and Dhaulagiri ranges. This trek offers the stunning trekking experience in the Annapurna Himalaya with without any commotion of altitude sickness. Ghorepani Poonhill Trekking leads the trekkers to the widely known Poon Hill 3210m viewpoint from where one can experience the magnificent mountain scenery and dazzling village civilization of the Annapurna Region. The trek itself is a beautiful mixture of nature, culture and amazing mountain views throughout the trek. The trek is a moderate level difficulty and can be done with family and friends with general hiking experience.

Ghandruk Loop Trekking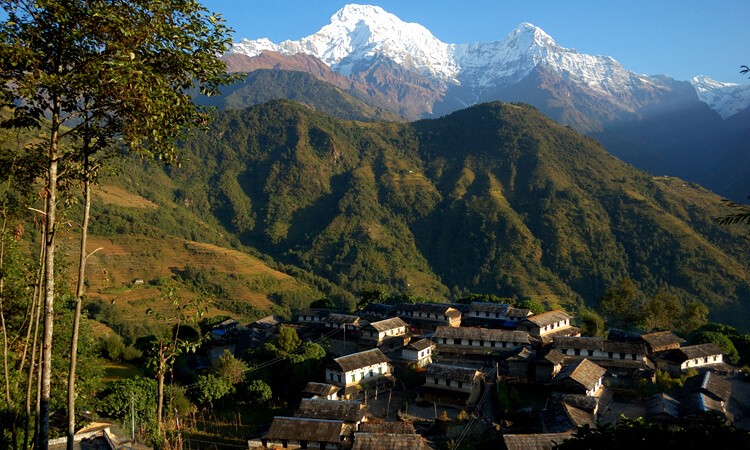 This one is another classic short cultural trek in Annapurna region. Ghandruk village is one of the most popular places one wants to visit in the Annapurna region of Nepal. The alluring village of Ghandruk is nestled in western Nepal and settled by Gurung community. Ghandruk Loop Trekking offers a breathtaking panorama of the Himalaya in the Annapurna's such as Annapurna south (7235m), Gangapurna (7455m), Annapurna III (7555m), Hiunchuli (6441m) and Machhapuchhre (6993m). This amazing short trek is the most suited trek for anyone who is seeking into shorter hikes around Pokhara along with comfy and doable trekking trails. Well maintained trekking trails, easy hikes, authentic cultural and immersive experience, walking through the Gurung villages under those Annapurna massifs.

Langtang Valley Trekking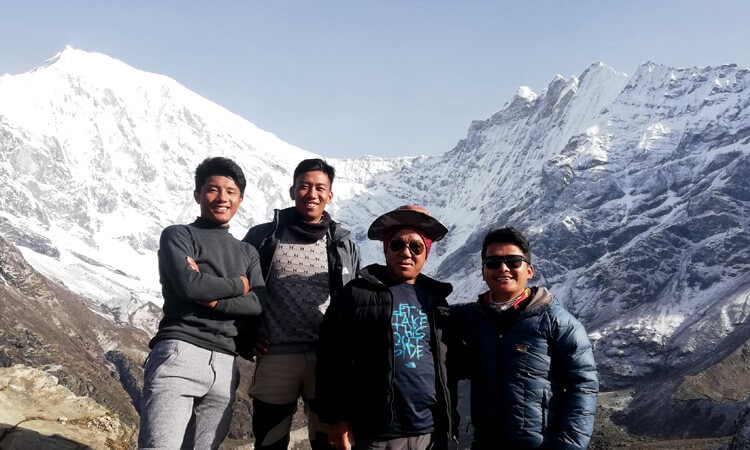 Magical Langtang valley is the nearest Himalayan region from the capital of Nepal, Kathmandu. And trekking in this sublime region gives us an opportunity to explore the hilly forested valleys at lower altitudes and valleys open from all sides which are mostly arid as the path ascends up to the village of mighty Langtang. Langtang National Park is an amazing region to explore with rich flora, fauna, local people and the beautiful mountains. Langtang Valley Trekking is a short and easy trek that rewards us with fascinating scenic valleys and glaciers. This trek is a pleasing and satisfying trek that should be experienced once in your lifetime as this trek rewards us with exploring the U shaped valley, hiking to stunning viewpoints to witness mountains and experience the local lifestyle in a short period of time.

Pike Peak Trekking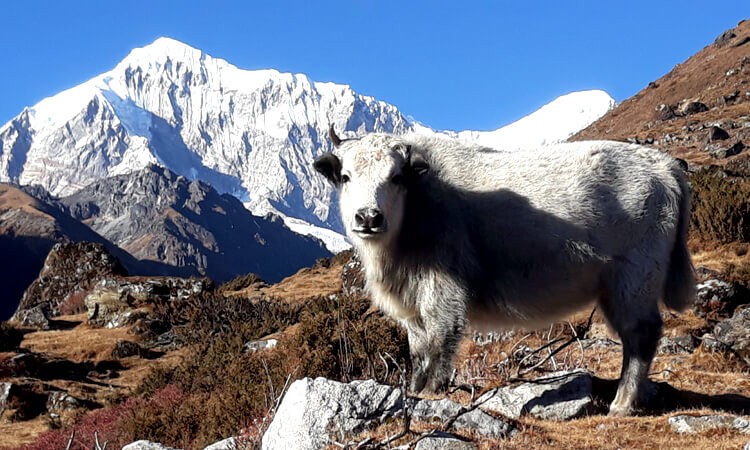 Pike Peak Trekking is a hidden gem. Pike Peak is a beautiful trek especially designed for those adventure seekers who want to deflect the usual trekking trail and explore something remote and innate in lower Khumbu region. The important highlight of this trek is a delighting sunrise hike up to Pike Peak. It is the only peak in Nepal from where one can witness four of the highest mountains in the world, Mt Everest (8848m), Mt Kanchenjunga (8598), Mt. Lhotse (8586m), Mt Makalu (8475m) and other snow capped giants such as Ama Dablam, Thamserku, Kantega, Kusum Kangaru, and Mera Peak. The majority of the people living in this region are Sherpa's because of which there is a huge Buddhist impact when it comes to architecture, established practice and civilization with century's old monasteries, Buddhist stupa and Mani stones adorning this alluring region.

Everest Panorama Trekking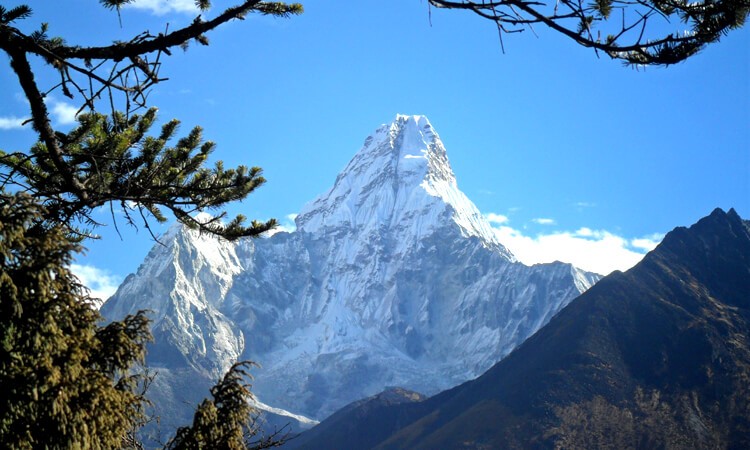 Everest Panorama Trekking is the perfect way to experience the Khumbu magic in a short period of time. A bit of Everest trekking experience among the Sherpa culture and hospitality makes this a beautiful trip. The trek is comparatively a short and perfect alternative trek to those trekkers who dreams of trekking in Everest region without taking any chances of altitude sickness and limited by time. This is a short but very rewarding trek as it offers glorious view of the world's highest peak Mount Everest including Mt. Lhotse, Thamserku, Ama Dablamand other snowy peaks. We also visit the sacred Tengboche monastery, a spiritual hub where its aesthetic creativity will aid up your faith in God. From Tengboche there are spectacular views of some of the world's highest mountains including Ama Dablam, Nuptse, Lhotse, Thamserku and Kantega.

Helambu Trekking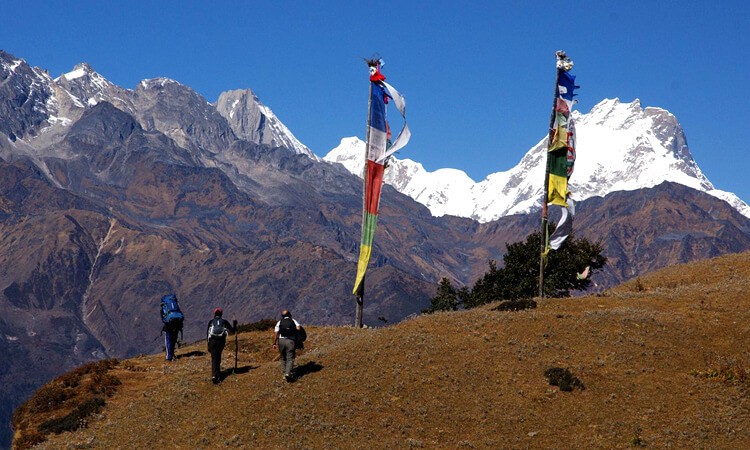 Helambu Trekking is an ideal, short and pleasant trek close from the capital, Kathmandu. During this trek, the range in elevation would be 800m - 3600m. The entire valley is inhabited by the Hyolmo indigenous people and their civilization. The Helambu valley comprises of the Hyolmo ethnic and culture. We will be visiting many Tibetan Buddhist monasteries, shrines and stupas. Inhabited by the Sherpa and Tamang we will get to know their lifestyle which is pretty interesting. The landscapes and green meadows give us the peaceful scenery. Along with the Hyolmo inhabitants, rich green forests, blooming rhododendrons, glistening waterfalls and snow capped Himalaya make this trek one of the most diversified treks close to Kathmandu. This trek is a perfect mix of natural and cultural experience in Nepal.

Mardi Himal Trekking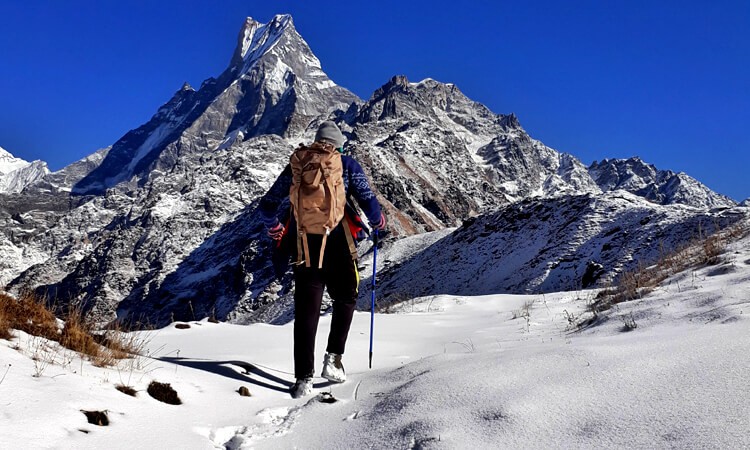 Splendid Mardi Himal is situated on eastern side of the well – known Annapurna Base Camp. For many trekkers, Mardi Himal is an undiscovered gem till date as only few trekkers have made their plan to visit the base camp of Mardi Himal nestled at the base of Mount Machhapuchhre (the Virgin Goddess). This trek offers some of the most astonishing mountain views of Fishtail and Annapurna ranges. Mardi Himal Trekking is an ideal choice for those of us who are looking for an 'off the beaten path' trekking experience in the tranquiller sides of the mighty Annapurna Himalaya of Nepal. The eye appealing views of the Himalaya and because of its easy accessibility, this trek is achieving good recognition among trekkers across the world.

Khopra Danda Trekking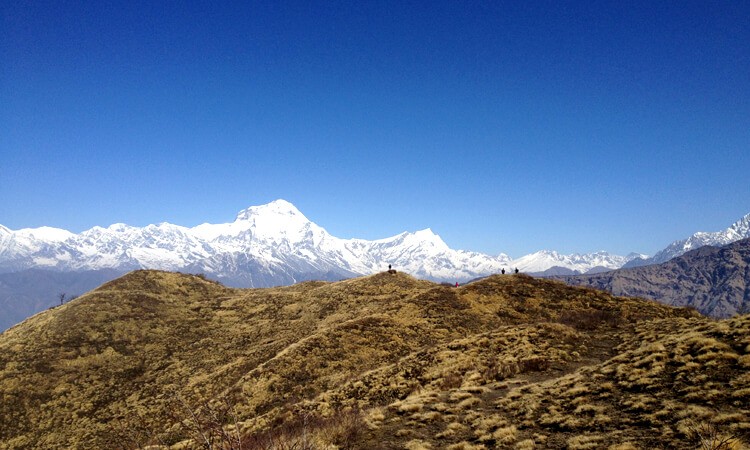 Khopra Danda is an off-beat trekking route in Annapurna region. Khopra Trekking in one of the best short and beautiful treks in the Annapurna region of Nepal as this trek comprises of all the essential features of a classic trekking experience in Nepal. Be it hiking to native villages witnessing exclusive wildlife, panoramic views of the Annapurna ranges and alluring landscapes decorated with alpine forests and lush greeneries, this trek has it all. Despite of being located away from the hustling trails of the popular Annapurna region, this trek rewards all the enthusiast trekkers evenly spellbinding views of the Himalaya including Dhaulagiri, Annapurna South and Nilgiri. Exploring Khair Lake is another highlight of this amazing trek.

Annapurna View Trekking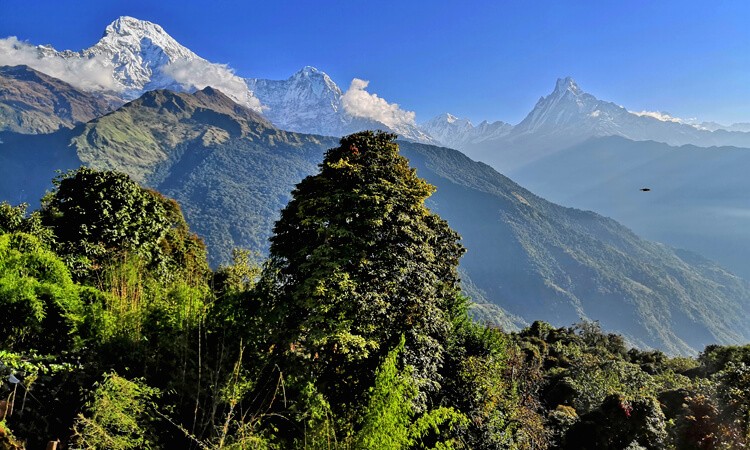 Annapurna View Trekking is a wonderful choice for those hikers looking for short and comparatively easy hike to eye witness the massif Annapurna range. During this short trek, we will walk along different villages and forest of oak and rhododendrons. Annapurna View is a short trek but offers one of the best view points for witnessing the towering Annapurna mountain ranges. It will be fair enough to mention that around every switchback, there will be a persuading sight of the mountains, whole skyline of which will be acknowledged as we gain elevations gradually. The trek is easily accessible from Pokhara and can be done with normal walking experiences.

Kathmandu Chisapani Nagarkot Trekking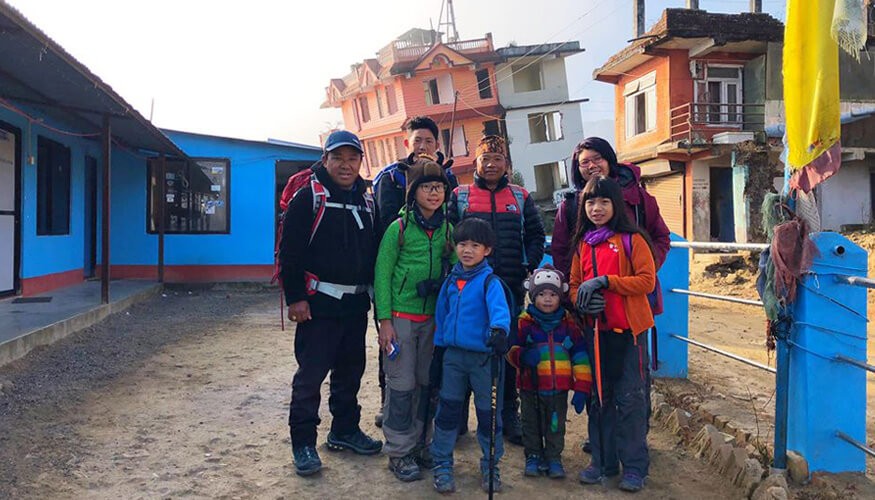 Kathmandu Chisapani Nagarkot makes for a perfect circuit hiking experience nearby Kathmandu. This route is a short and luscious 5 Days Trek around the Kathmandu valley. This amazing trek offers beautiful nature and village walk experience, natural environment, magical panorama of Mount Everest (in distance), Manaslu, Ganesh Himal, Langtang Himal, and Gaurisankhar Himal and other snow capped peaks in the Himalaya of Nepal. Chisapani Nagarkot Trekking from Kathmandu is doable and convenient on any time of the year so and is equally suitable for people of all ages. You will be astonished how instantly you can travel back in time when you leave the modern city; just away from the borders of Kathmandu you find a charming countryside that gives aura of being away from city and modern appliances.