Generally in Nepal, we experience and categorize whole Year into four major seasons (Spring, Monsoon, Autumn and Winter). Traditionally, spring and autumn season imprints the best time to visit Nepal, experience trekking and climbing in the Himalaya of Nepal as the weather tends to be clear and stable most of the days. March to May and September to November tends to be main months for tourist arrivals in Nepal. Additionally, Nepal plans to move beyond the traditional season and promote monsoon and winter activities to do in Nepal. December to February is considered winter months in Nepal. Christmas and New Year Holiday falls during this time period. This season can be a major pull to boast and promote various winter activities in Nepal among Western markets since this time is a huge holiday and vacation season.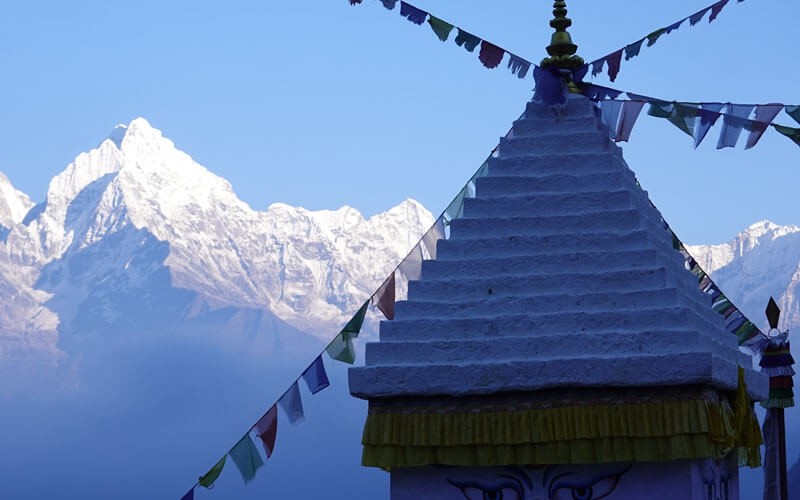 Winter Treks,Trips, Tours, Hikes, Climbs, Outdoors, Recreation, Leisure etc. can be experienced in Nepal. Winter Treks in Nepal also carry amazing virtues just as much as the peak trekking seasons of spring and autumn. High Altitude Himalayan Passes can be limited due to heavy snow level and extreme cold but easy to moderate graded treks can be amazing during this time period. The best part of trekking in winter is it rarely rains in winter which means the mountain views will be at their best and one can get an excellent view of mountains, hills and the valleys under the clear sky. Winter hikes in Nepal has its own apparent beauty and charisma. Less crowded trails, striking mountain views and vistas almost to you. Similarly, trekking in winter presents the best alternatives for people who want easy to moderate treks exploring the best elements of destined territories.

During winter season, we need to be careful in choosing the trekking routes in the Himalaya of Nepal. Weather conditions, trail updates, tea houses etc. needs to be figured before embarking your journey. Annapurna Foothills Team strongly suggest our valued guests to pick the moderate and low altitude trekking options and avoid the high passes crossing route and high altitude treks as the trails might get obstructed due to the snow conditions in the passes. During winter season, excellent trekking routes like Everest Base Camp Trekking, Annapurna Panorama Trekking, Annapurna Base Camp Trekking, Langtang Valley Trekking etc. can be done with great experience conveniently. Also, winter trekking in Nepal can be a perfect option for those enthusiast travelers who wish to celebrate their Christmas and New Year Holidays on the lap of Himalaya with their loved ones in an entirely distinct way. Here are our picks for the most beautiful and rewarding winter treks in Nepal.

1. Explore Kathmandu Valley: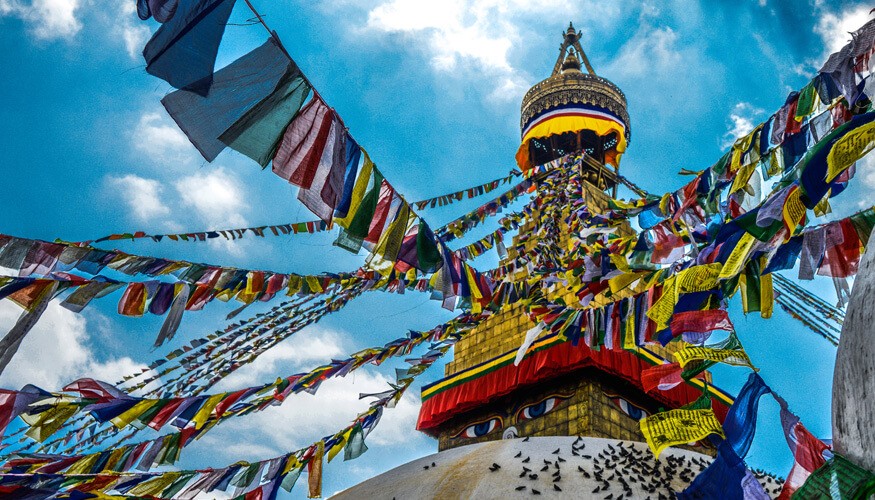 If you've minimal time and you don't want to gain higher elevations of the Himalaya then, touring around Kathmandu Valley is an exceptional, short and gentle walk with the incredible sight of historical palaces, monuments, arts, architecture, people, lifestyles, culture, rituals and many more local activities. A tour of Kathmandu valley's UNESCO world heritage sites is an excellent way to explore, understand, immerse with the heritage sites, their history, meaning and importance to local people. Kathmandu city totally justifies the label of city of temples as given by many travelers. There is a reason why Kathmandu city is being listed by Trip Advisor, Lonely Planet and other popular travel sites as Top 10 cities to visit in 2020.

2. Kathmandu Nagarkot Chisapani Trekking: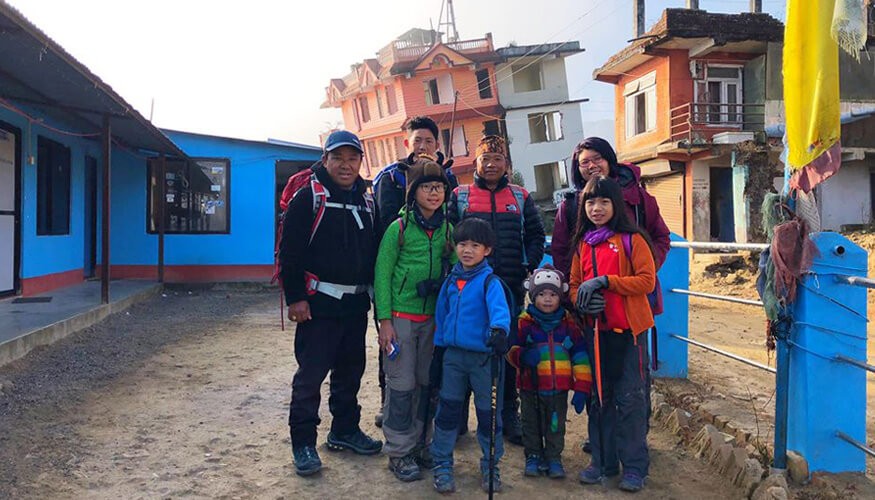 This excellent short trek into the hills surrounding Kathmandu valley provides a great opportunity to experience the lifestyle, history and culture of the rural hill settlements around Kathmandu. This is a gentle hike nearby the chores of the city with amazing hiking routes and great mountain views if the weather is stable. Hikers can observe the astonishing panoramic views of the Himalayan range including Mount Everest (from Nagarkot) in a fine day. This beautiful trek passes through Sundarijal, Chisapani, Nagarkot and Changu Narayan. It is a perfect blend of easy hiking with amazing natural scenery and Himalayan panorama. Moreover, the local countryside villages of Sundarijal and Chisapani also provide a culturally rich experience. You will be amazed how quickly you can travel back in time when you leave the modern city.

3. Everest Panorama Trekking: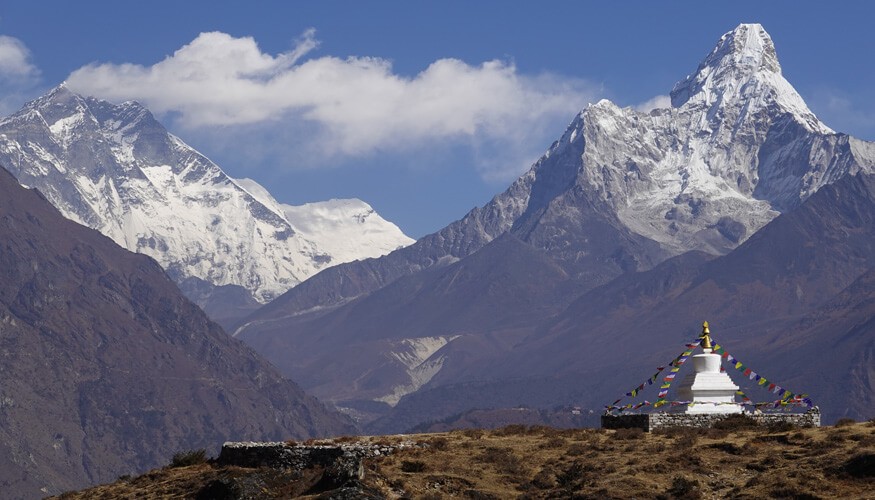 The title 'Everest Panorama Trekking' itself defines that you'll encounter panoramic views of Mount Everest (8848m) and other beautiful, highest mountain in the Khumbu Himalaya of Nepal. The winter season reinforces the experience of trekking and the Everest Panorama Trek grasps this aspect of the journey in all respects. Everest Panorama Trekking is a perfect option for those travelers who want to experience the beauty of the Khumbu within a short period of time. Some of its undeniable features are the thrilling runway of Lukla Airport, Sagarmatha National Park, the famous Sherpa hub Namche Bazaar, Tengboche Monastery, Khumjung Monastery, Local Sherpa community and culture, enormous mountains surrounding Khumbu valley. There are some amazing view points from where you will be experiencing the Himalayan ranges of Mt. Everest, Ama Dablam, Nuptse, Lhotse and many other mountains of Khumbu region during winter as well. Everest Panorama Trip is flexible and suitable trip for people of any ages and people with sound health can do this trip with an ease.

4. Langtang Valley Trekking: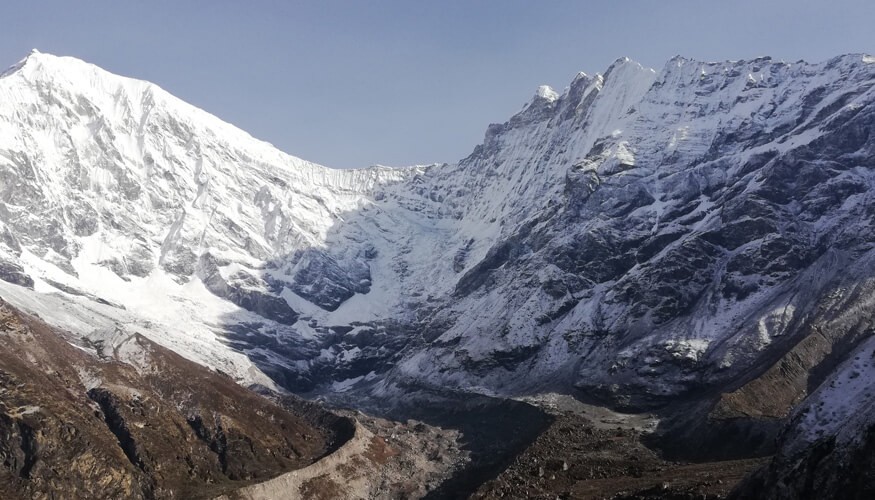 Because of the trip's off-the-beaten-path nature, Langtang Valley Trekking is possibly the least visited destination by the travelers compared to Annapurna and Khumbu. Langtang valley makes for the best option for those trekkers who prefer peace rather than congestion on their journey. Known as the "valley of glaciers", the Langtang Valley itself is one of the most amazingly beautiful places in Nepal with fine impressive glimpses of gigantic Himalaya dominating the landscape at every turn. The Langtang valley also has its terrain endorsed with pastures for horses and yaks. Langtang valley is also the home to numerous species of local and seasonal birds and several species of wild animals, some of which are at the state of extinction. As you travel along the trail, you will also get the chance to visit some of the local sites, such as the famous cheese factory and the cheese at the local factory is made with fresh yak's milk. Kyanjin Gompa, one of the most appreciated monasteries in the Langtang region for the locale. The hike and view from Kyanjin Ri is one of the major highlights of this amazing trip in Nepal.

5. Ghorepani Poonhill Trekking: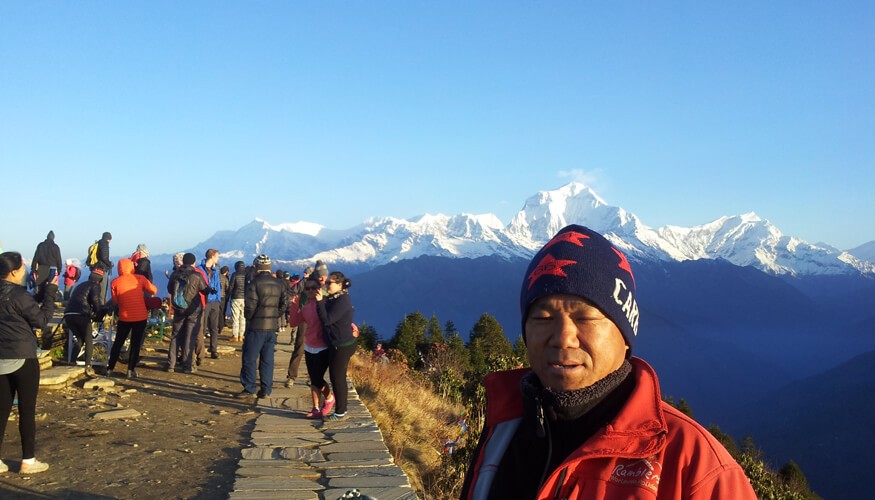 Ghorepani Poonhill Trekking is probably the best short trekking and considered as one of the most popular trekking in Annapurna region. During the peak seasons (spring and autumn), this place gets overcrowded and you may need to hustle for space to stay overnight. But during winter season the trail gets fewer visitors, it will be cold but beautiful. The trek passes through Local Magar villages, oak and rhododendron forests. This trek is easily accessible from Pokhara and some very close-up views of the high Himalaya can be seen from Poon Hill (3210m) view point. Addition of Muldai View Point is also possible your Ghorepani Poon Hill itinerary.


6. Khopra Danda Trekking: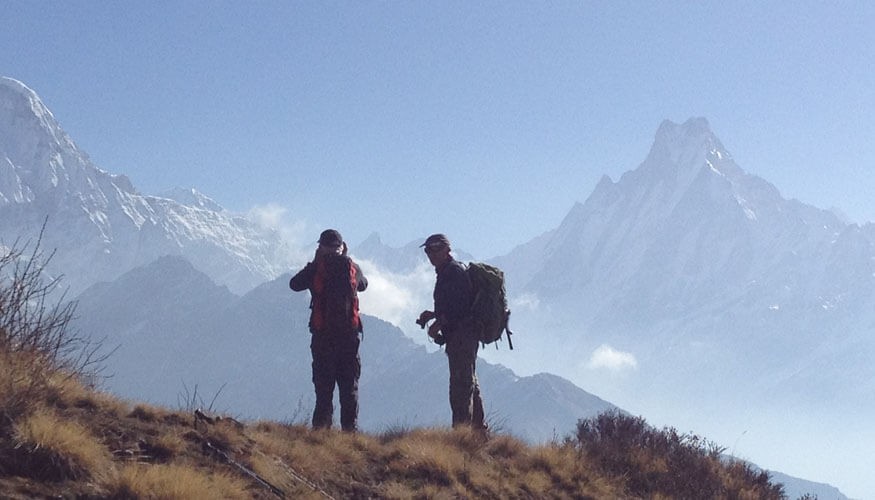 Khopra Danda Trekking is demanding but well worth the effort with ever-changing views of the stunning, snow-covered Annapurna's to inspire each step of the way. This trek is a lesser-known trek even in the peak seasons, so during the winter you are likely to have the trails all to yourself. The route follows the same path as the Poon Hill trek for the first couple of days, before a local trail takes you down into the valley north of Ghorepani, before climbing up to Khopra Ridge (3640m). We finally emerge above the tree line at Khopra Danda for a magnificent view. Annapurna I, 8091m and Dhaulagiri, 8167m, towers above us and at the same time, we can look down into the deepest gorge in the world, the Kali Gandaki valley.

7. Mardi Himal Trekking: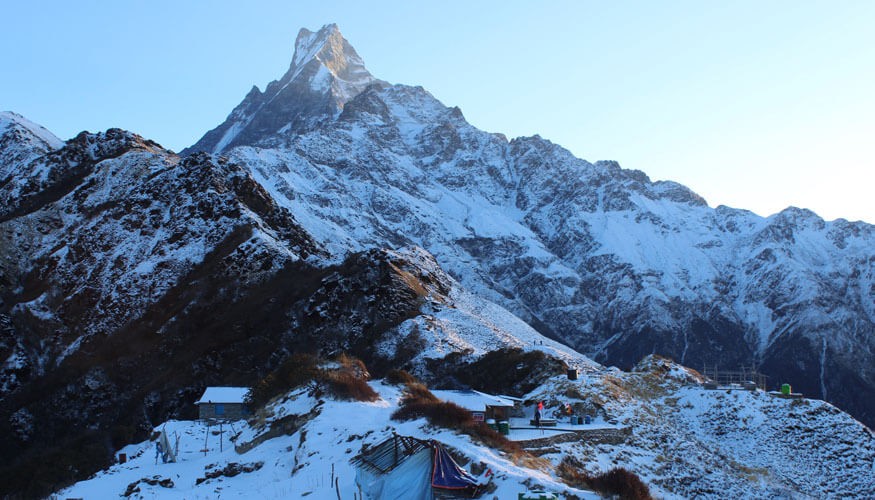 Trek to Mardi Himal is one of the short but very rewarding trekking routes in the Annapurna region. Less popular compared to Poon Hill or Annapurna Sanctuary but equally amazing mountain views. It is one of the most beautiful trekking destinations in Nepal as it boasts of demonstrating the elite features of the stunning Annapurna Conservation Area and the eye appealing views of the Himalaya. The trekking trail is also regarded as eco-tourism trail that passes through lush forests filled with Oak, Rhododendron and other vegetation. During winter, in a fine clear day, the trail offers magnificent view of Mt. Dhauglagiri (8167m), Mt. Annapurna (8091m), Annapurna II (7937m), Annapurna III (7555m), Annapurna IV (7525m), Annapurna south (7219m), Hiunchuli (6441m) and Machhapuchhre (6988m) etc. and other small peaks and hills.

Getting excited about your Christmas and New Year Holidays in Nepal ? If you need any information or assistance for your Nepal travel planning, let our Local Sherpa team at Annapurna Foothills do the work. Get in touch with us for your epic lifetime experiences in the Himalaya of Nepal.