The Lord Buddha, was born in 623 B.C. in the ancient gardens of Lumbini. Among the earliest pilgrims to the site was the Indian emperor Ashoka, who erected one of his commemorative pillars there. The archaeological remains associated with the birth of the Lord Buddha form a central feature, but in fact there are some 100 related archaeological sites within a 50km radius.

Until now, the lack of basic facilities has resulted in many pilgrims making a rushed day visit to these amazing archaeological sites. The good news is, all this is about to change. According to the Ministry of Culture, Tourism and Civil Aviation, the budget for the Greater Lumbini Buddhist Circuit project has been allocated for the work to formally begin this fiscal year. The 10-year master plan has budgeted Rs5 billion to transform Lumbini into a world class tourism and pilgrimage hub. With attractive facilities available on the circuit, visitors could easily spend 5 comfortable days exploring the sites.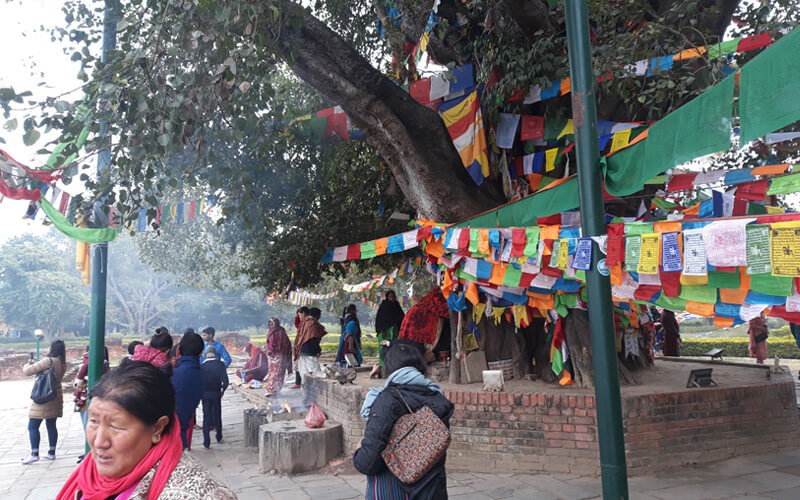 Greater Lumbini Buddhist Circuit is a 160-km tour in Nepal that includes 10 major Buddhist sites including Kapilvastu, Devdaha and Ramgram and links with other regional tourist destinations like Chitwan, Pokhara, Bardia and northern-west mountain areas. The Buddhist circuit will follow the life of Buddha from Lumbini, Nepal, where he was born; across to Bodhgaya in India, where he attained enlightenment; and Kushinagar; where Buddha achieved salvation.

The Government of Nepal believes that by the end of 2024, the annual number of visitors will be 2.98 million (596,661 visitors from countries other than India, 408,978 Indian visitors and 1.97 million domestic visitors.) bringing in a handsome $133.67 million in revenue.

This is great headway in comparison to 2013, when Lumbini received 849,273 visitors, (125,492 from countries other than India, 150,252 Indian and 573,529 domestic visitors) with profits of only $34.34 million.

Moreover, 3,000 locals will benefit from training in tourism-related skills, and an additional 20,000 tourism jobs will be created by the end of 2024.