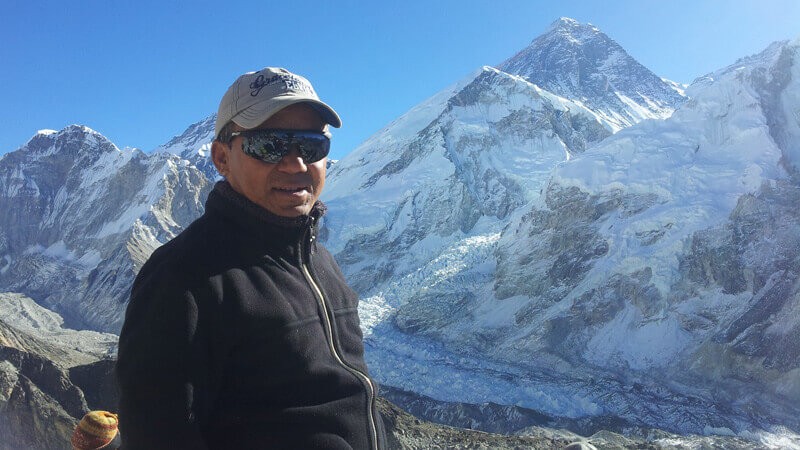 'Sagarmatha' denoting the 'goddess of sky', implies the world's highest mountain (Mt. Everest) as well as our country Nepal throughout the globe. The enormous beauty of nature in the Everest region is heart stopping as one is rewarded to witness the striking view of Mt. Everest (8848m) and other seven 7000 plus mountains touching the blue. After the first successful summit made by Sir Edmund Hillary and Tenzing Norgay Sherpa in May 29, 1953, its charisma has increased rapidly challenging thousands of mountaineers to visit this place once in their existence.

Everest Region is home to wildlife (Golden Eagles, Rare Snow Tiger, Red Panda, Himalayan Tahr and Musk Deer) and floras' like vast pine and rhododendron forests, scrubbed junipers, short alpine shrubs, grass and wild flowers. Embedded in the Sagarmatha National Park which has been listed as a World Heritage Site in 1979 A.D. by UNESCO for its exceptional natural and enlightening offerings, the entire region has been secluded by certain rules and regulations formulated by the government which are implemented genuinely.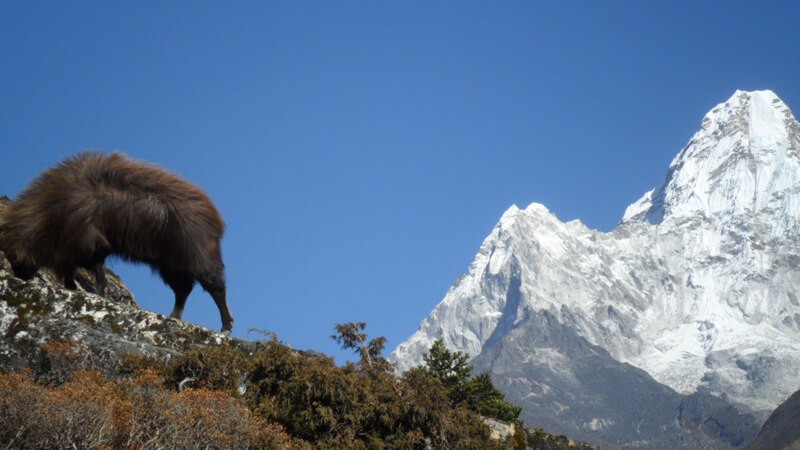 The elementary target of trekking in this region is to march at least to the Everest Base Camp (5364m). Trekking to this place is doubtlessly a wonderful bounty of life for the masses to standby Mount Everest along with the 4th & 5th highest peaks i.e. Lhotse (8516m) and Makalu (8467m) and other enormous snow covered pinnacles encompassing on the roof of the World. Also, ascent to Kalapattar (5545m) endeavors one of the best Everest glimpse in the world as one gets to spot convenient views of the Mt. Everest, Mt. Lhotse , Mt. Nuptse , Mt. Amadablam , Mt. Pumori etc. which creates a life time moment of trekkers/climbers journey in Khumbu region.

Besides, there's a lot to explore in this region. Exploring Sherpa Museum provides us adequate knowledge about the Sherpa Culture and their way of living in Khumjung Village. Panoramic Gokyo Lake, three high passes (Chola (5300m), KangmaLa (5500m) and Renjo la (5400m)), Khumbu Ice Fall from Everest Base Camp, Tengboche Monastery are some of the major attractions of this land of which Tengboche monastery (3850m), is supposed to be the monastery situated at the world's highest altitude.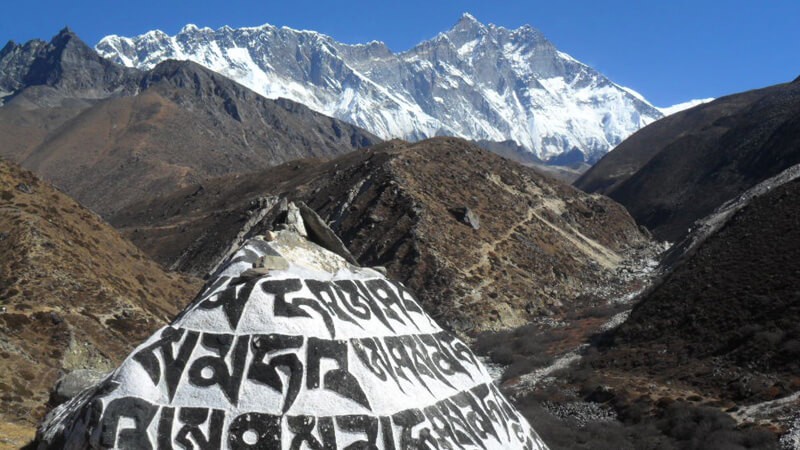 Everest region is not only eminent for trekking and expedition but also for the Sherpa's habitation, their civilization and practice due to which the region is also acknowledged as the residence of Sherpa people. Along this, the region appeals thousands of trekkers and mountaineers to discover sky-scraping mountain valleys, high passes, Buddhist culture and dazzling Sherpa villages in corresponding soaring elevation. The stone lodges on these villages maintain a pleasant welcome and an imminent into a captivating culture which takes us back in time.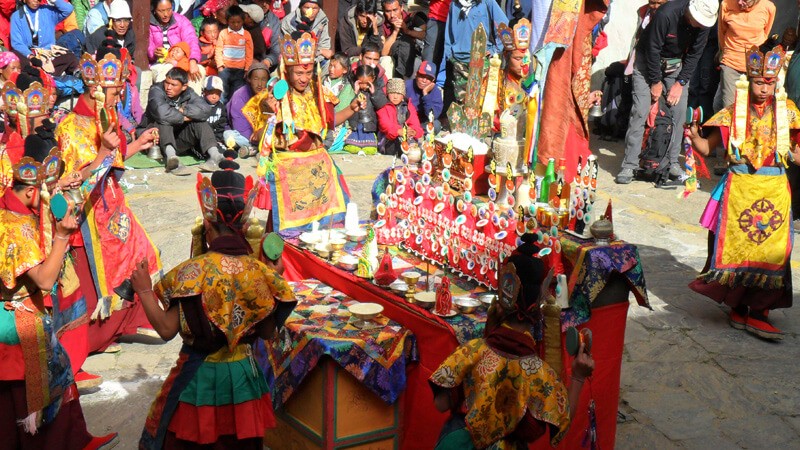 Each and every place of this region worth's a pay of visit. But one cannot visit all the places at a time because of their certain delicate issues. However, considering the visitor's concern as well as their margins of time and potency, we've segregated and outlined the options to help you choose the most suited trek: