There are few places so designed for festivals as Nepal. This beautiful Himalayan country celebrates as many as festivals sometimes more than two festivals falls on the same day. There are more than 50 festivals celebrated in Nepal every year. The best part about the festivals in Nepal is that all the events are celebrated with the same passion and devotion the way it used to be hundreds of years ago.

Buddha Jayanti is the most sacred day in Buddhist calendar and is celebrated with great enthusiasm. It falls on the full moon day in the month of May. Buddha Jayanti has special significance because it was on this day that Buddha was born, attained enlightenment, and Nirvana.This incredible, three-fold coincidence, gives Buddha Purnima its unique significance.

Buddha Jayanti is celebrated with enormous dedication and importance in many Asian countries like Nepal, India, Sri Lanka, Burma,Thailand, Japan and Korea etc. in their own traditional and unique style.This day is one of the most significant and awaited occasion for the followers of Buddhism in those countries.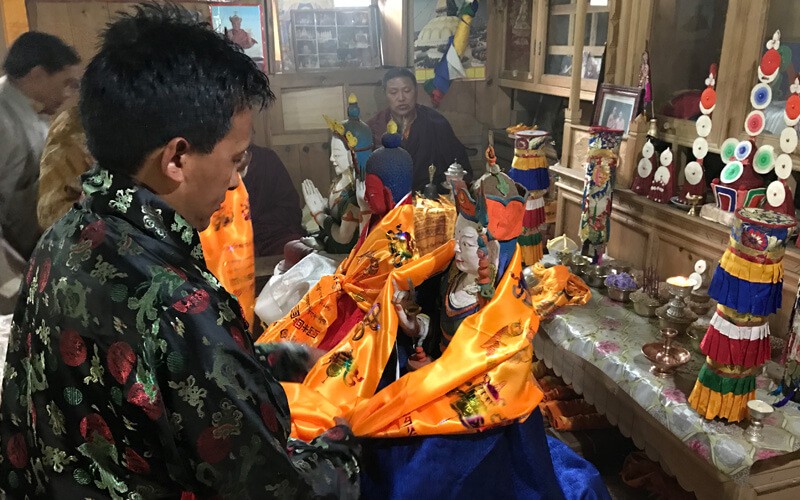 The Lord Buddha was born in Nepal and he preached Buddhism, the second most popular religion in Nepal. Prince Siddhartha (known as the Buddha) was born in Western Terai of Nepal, Lumbini where pilgrims from all over the world will pay homage to Buddha. In Kathmandu before the festival the stupas of Swayambhunath and Boudhnath are cleaned and decorated with colorful flags and flowers. Buddhists observe the day by prayer, group meditation, listening to sermons about Buddha, and recitation of Buddhist scriptures. They eat rice cooked in milk and sugar (Kheer), which they share with the poor. Swayambhunath and other Buddhist monasteries are bustling with Buddhist devotees from early morning. They set up stalls in public places to offer others clean drinking water and also shows kindness to animals.

Buddha Jayanti concludes with the observance of Buddha's teachings for world peace harmony and wishing love, kindness, compassion, harmony, worldly brotherhood and Buddhist unity for all the people of the world.