Finally, the wait is over !!
Nepal is officially open for tourism: In another step toward normalcy, the Government of Nepal, on 24 September 2021, has announced to reopen the on-arrival visa for foreign travelers. Foreigners who are fully vaccinated with COVID will now receive visa on arrival and do not need to quarantine at hotel, says Taranath Adhikari (Joint Secretary at the Ministry of Culture, Tourism and Civil Aviation).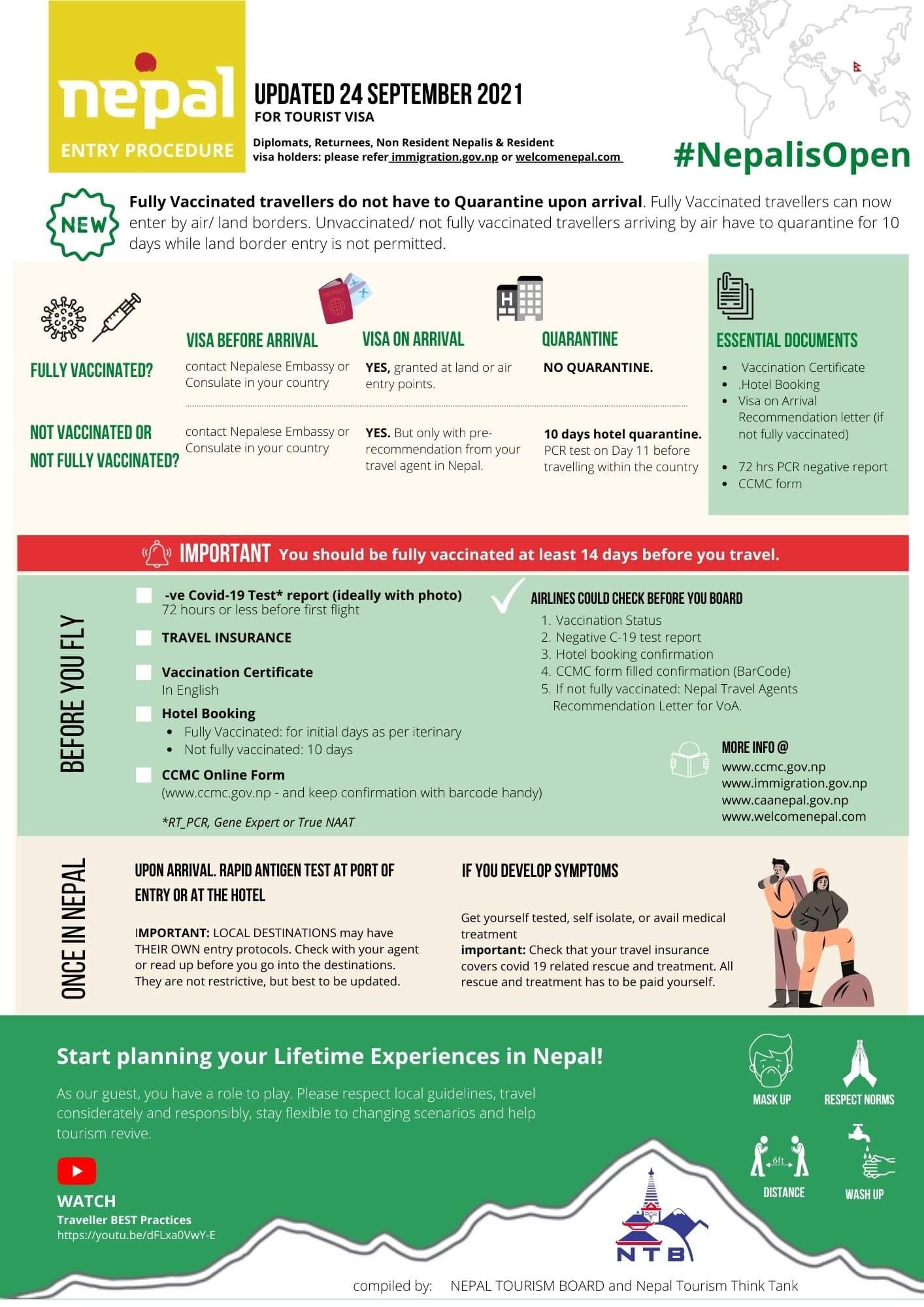 For Fully Vaccinated Travelers
You should be fully vaccinated at least 14 days before your travel.
Fully vaccinated travelers will get visa on arrival.
Fully vaccinated travelers do not have to Quarantine upon arrival.
Fully vaccinated travelers can now enter by Air / Land borders.
For Not Vaccinated or Not Fully Vaccinated Travelers
Contact Nepal Embassy or Consulate in your country.
On arrival visa will be provided by showing pre – recommendation letter from your travel agent in Nepal.
10 days hotel quarantine and PCR test on day 11 before traveling within the country.
Upon Arrival in Nepal
Rapid Antigen Test will be done at the entry points or at the hotel.
If the report is negative, you are free to travel and if the report is positive then you have to quarantine.
Other Essential Documents
Vaccination Certificate (In English)
Hotel Booking
Visa on Arrival Recommendation letter (If not fully vaccinated)
72 hours PCR negative report before your first flight
Travel Insurance
Start Planning Now. Visit Nepal Now. Nepal is Open.
MASK UP
RESPECT NORMS
MAINTAIN DISTANCE
WASH UP AND SANITIZE.