Nepal is a trekker's paradise where there is something for everyone. The majestic Himalayan range is the roof of the country which is one of the major reasons why Nepal attracts many trekkers and adventurers from all around the world. Nepal is a perfect destination for adventure, spiritual restoring, encountering wildlife, cultural witnesses and if you desire engage yourself in the ethnic and cultural festivities, Nepal's blended landscapes will offer you the best remembrances. Trekking in the Himalaya of Nepal is quite an experience. Trekking in Nepal is not just about the mountains, trekking in Nepal is an overall experience with the local people, following the footsteps of legendary mountaineers, experiencing local culture, tradition and their way of living. The ethnicity, culture and tradition of Nepal is equally diverse, a beautiful mosaic of different caste, ethnicities, religions and traditions of this Himalayan nation.

Natural beauty of Nepal is bountiful, diversified and for all the adventure seekers, the best option to experience and explore Nepal is by trekking around into the nature. To term one as the best trek in Nepal will be pretty vague as Nepal has several jaw dropping destinations and classic trekking routes that offer great trekking journeys and amazing experiences in the Himalaya. For sure, these trekking routes are different but have their own charm and allure that you can only experience. Varying from classics trekking trails such as Everest Base Camp, Annapurna Base Camp, Annapurna Circuit to offbeat treks such as the trek to Rara lake, Kanchenjunga or Makalu Base Camp and the rain shadow region of Upper Mustang (Former kingdom of Lo) with its wide known walled city, Lo mangthang, trekking in such diverse regions will enrich your knowledge about places, people and their lifestyles. Most of the treks mentioned here are between two to three weeks approximately. Many trekking routes in Nepal either leads to the base camps or making a circuit by crossing a high passes or trekking to a particular view points. Warm hospitality of the local people is a major aspect of these treks offering spellbinding scenery and a close-up view of local cultures and lifestyles.

In this blog, we have recommended our top 20 best treks in the Himalaya of Nepal based on its popularity, scenery, culture and our own experiences of 20 years of organizing these amazing trips. Discover which treks in Nepal are the best suited for you.
1. Everest Base Camp Trekking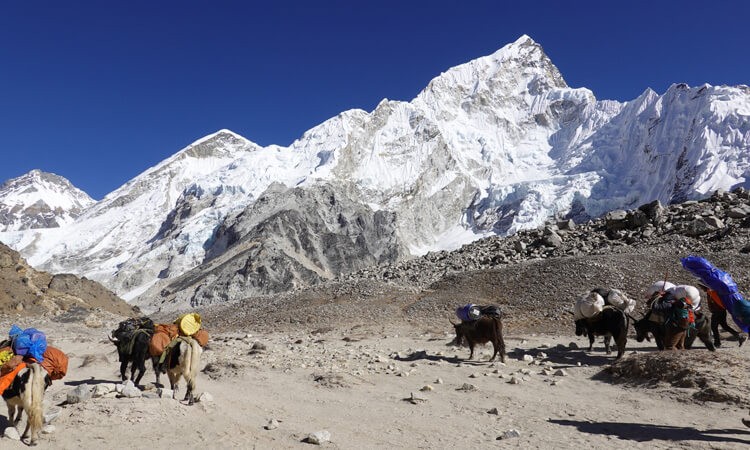 If you love trekking, mountains, culture, landscapes and want to experience Local Sherpa culture and hospitality then Everest Base Camp should definitely be on top of your BUCKET LIST. Being the base camp of world's highest mountain, Mount Everest (8848m), Everest Base Camp Trekking accomplishes the dream of every adventure seeker who dreams of witnessing Mount Everest once in their lifetime. Kala Patthar, neighboring peak to the base camp, offers the amazing panoramic view of Mount Everest. Due to the complexity of Everest, you won't be able to visualize Mount Everest from its base camp but one can encounter a spectacular view of Lhotse, 8516m, Nuptse, 7855m, the south face of Pumori, 7161m, as well as the overflowing Khumbu Glacier. Trek to Everest base camp is the perfect adventure in the Himalaya of Nepal.
2. Annapurna Circuit Trekking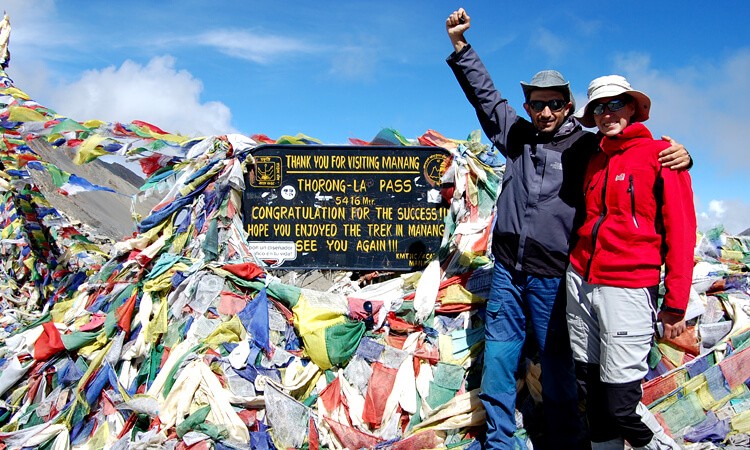 Annapurna Circuit Trekking is best suited for those enthusiast adventurers who fantasize of countering the high Himalaya of Annapurna massif nearly. This circuit covers approximately 200 - 230 KM. Within an interval of two – three weeks, the altitude ranges from, 900m to 5416m accounting diversified from dense tropical forests to the spectacular scenery of the high and dry Tibetan plateau. As we gradually gain altitude, we can experience the cultural shift and witness different friendly villages and villagers respectively. One of the major highlights of this trek is the never ending views of some of the world's most glorious mountains; Annapurna, 8091m, Dhaulagiri, 8167m, and Machhapuchhre, 6993m.Thorung la Pass (5146m) is the highest point of this Annapurna circuit trekking which is challenging as well as exciting experience.
3. Langtang Valley Trekking
Langtang Valley Trekking is one of the most accessible trekking destinations of Nepal. The view of mountains as well as the valley of this region changes regularly and always it gets more alluring. The landscape of Langtang valley begins to seem dreamlike as the whole valley remains open on all sides and is dry and arid as desert. The massive Langtang Lirung (7246m) is the major attraction of this valley. As we climb to Kyanjin Gompa, views of white giants appear more fascinating with each step. There is a 600 years old monastery too, a local cheese factory and endless Himalaya in Kyanjin Gompa. Langtang valley trekking is short, beautiful, naturally and culturally diverse, and one of the best tea house trekking destinations nearby Kathmandu.
4. Khumbu Three High Passes Trekking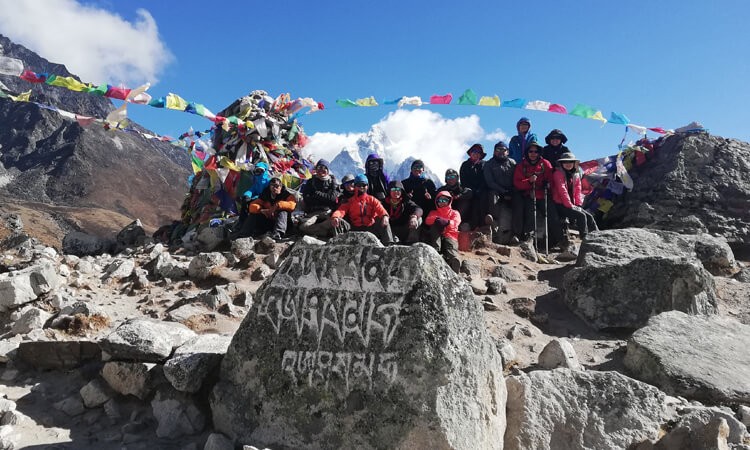 Khumbu or Everest Three High Passes Trekking in Khumbu region is an ideal choice for every individual who desires for something more demanding than the Classic Everest Base Camp Trekking. During this trek, you'll be crossing three non-technical high altitude passes namely Renjo La (5345m), Cho La (5420m) and Kongma La (5535m). Passes above 5000m meters are strenuous for sure due to which one needs to acclimatize properly throughout the trek. Khumbu Three High Passes Trekking rewards you with panoramic spellbinding views of Everest (8848m) Lhotse (8516m), Makalu (8463m) and Cho Oyu (8201m), four of the world's eight highest mountains and numerous other snow capped peaks. Everest Three High Passes Trekking is a complete round adventure. Circling the entire Khumbu region definitely makes for a lifetime experience in Nepal.
5. Annapurna Base Camp Trekking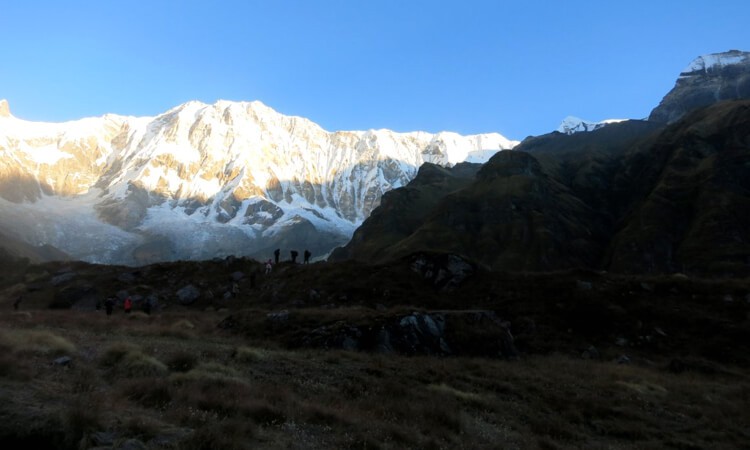 One of the most popular trekking destinations in the Himalaya of Nepal is the Annapurna Base Camp Trekking as it is a perfect blend of accomplished trekking and eye – catching outback with amazing scenery of snowy high peaks. This fascinating trek pursues a gorge leading into the mountain rampart known as the "Annapurna Sanctuary", the sacred abode of the Hindu goddesses Annapurna and Gangapurna. Annapurna Base Camp Trekking is beautiful, charming, naturally and culturally immersive and definitely one of the best trekking trails in Nepal. There are tea-houses all along this popular trekking trail which provides places to rest and refresh as well as an insight into the Gurung lifestyle, the predominant ethnic group in the area.
6. Upper Mustang Trekking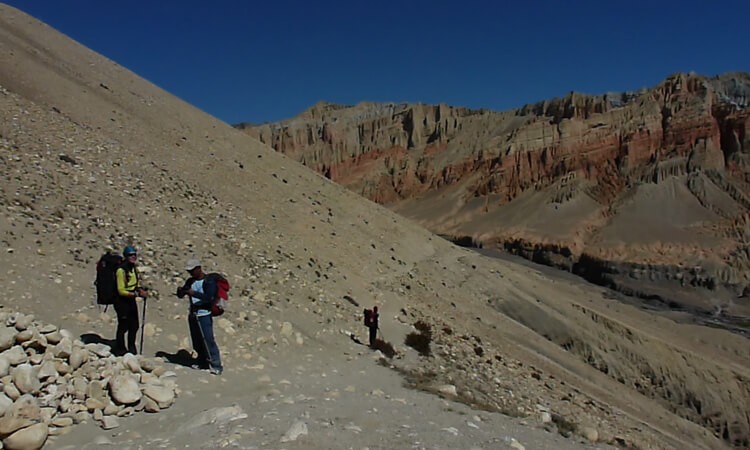 Trek to the pristine Upper Mustang leads you to the ancient Tibetan empire and endures close alikeness to Tibet. Houses in this area are built in Tibetan style and the landscape is also very similar to Tibet. Upper Mustang is one of the most preserved regions in the world due to its relative isolation from the outside world with a majority of the population still speaking traditional Tibetan dialects. Lo Manthang is one of the major attractions of this trek. The path to Lo Manthang follows the ancient salt trading route which linked Tibet and the subcontinent. Lo Manthang is surrounded by a huge wall and when you enter the gate, you will feel like you have entered a different world. The King still lives in his 4-story palace. He even entertains visitors when he is at home. The king of Lo Manthang doesn't have official power anymore, but remains highly respected by his people. This trek is suitable for any enthusiast traveler seeking for something more energetic and challenging. And to do this trek, one needs to be physically and mentally fit. Trip grade is moderate and one who has enough walking experience previously can do this beautiful trek.
7. Manaslu Circuit Trekking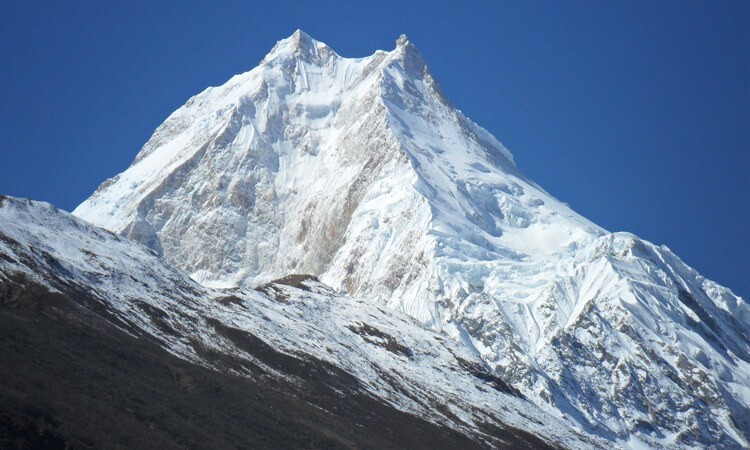 Manaslu Circuit Trekking is claimed to be the best offbeat tea house trekking in the Himalaya of Nepal. Trekking in Manaslu region is the complete mix of nature and culture based trekking. This trek offers the trekkers to acknowledge the varied range of ecosystem, the remote lifestyle of the first inhabitants influenced by the Tibetan culture. During this trek, you are not likely to meet other travelers as it was opened only in 1991 and still is practically quiet of staying in primitive lodges in stone-house villages. The local people of this region have been successful to preserve the pristine description of Tibetan Buddhist culture. We can witness the monks learning sacred education regarding Buddhism till date in this region along with small terrace field farmed with archaic methods with hard efforts put by the farmers who rarely notice the miraculous panorama of peaks like the magnificent Manaslu and the Himalchuli Massif on the Nepal-Tibet border. Crossing Larke La Pass, 5213m is a test of stamina as it is challenging and the most exciting and highest point of this trek. The view from the pass is outstanding as it offers a perfect combination of exceptional charm of Himalaya (Mt. Manaslu, Himalchuli, Manaslu and Cheo Himal) along the way and rich Himalayan biological arrays.
8. Kanchenjunga Base Camp Trekking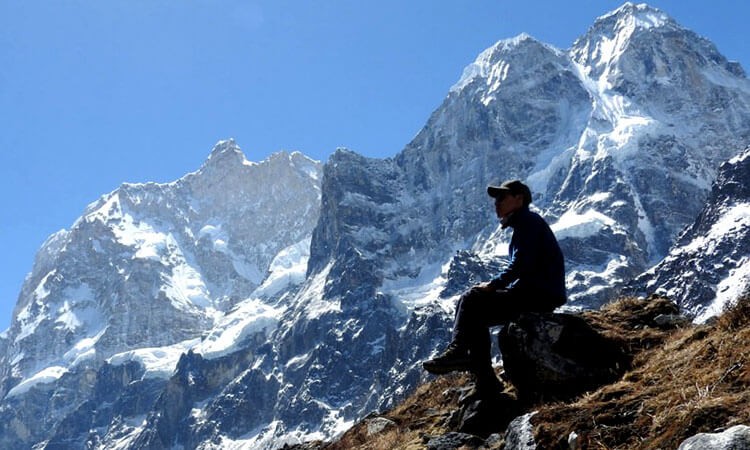 Nestled in the eastern Himalaya of Nepal, trek to the Kanchenjunga Base Camp is the most distant and overwhelming treks one can look for in this area. The term 'Kanchenjunga' stands for crystal clear in Nepali. Kanchenjunga base camp trekking can be done from both sides (north and south) and those adventure seekers who are limited by time can trek only either side of the base camp as this trek can be personalized according to your convenient time frame. The trek goes through the Kanchenjunga Conservation Area which is protected and managed by the local communities in association with WWF (World Wide Fund for Nature). Comprising wide range of climate, vegetation, culture and landscape, this trek is a perfect choice for those who wish to appreciate the nature in respective silence.
9. Rara Lake Trekking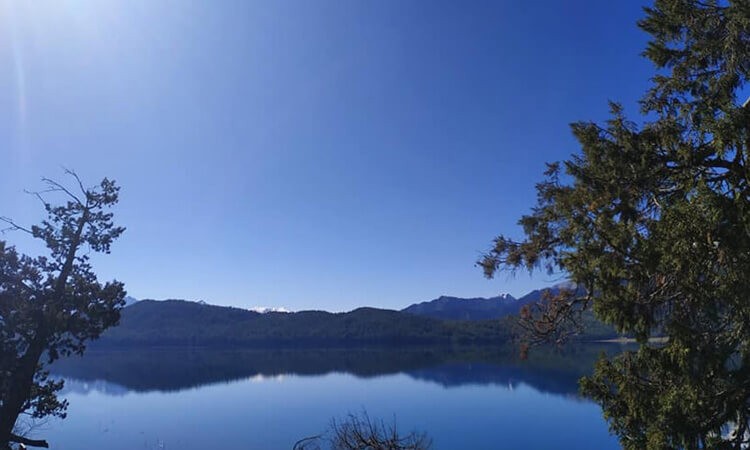 At an altitude of 2990m, Rara Lake is the biggest lake and is also one of the most primeval lakes in Nepal. And Rara Lake Trekking is an exceptional moment to be among those who have interspersed on the pristine trail of far western region of Nepal. Rara National Park is the smallest national park in the country with rich vegetation and diverse species of wildlife. One can observe musk deer, Himalayan black bear, leopard, goral, Himalayan Thar, etc. Above that, trekkers are allowed to camp nearby Rara Lake from where you can experience authentic, pure and a life changing experience in remote Nepal. On your journey to this beautiful region, we will not only be in the habitation of snowcapped mountains, forests and enchanting lakes but will also get to eye witness the rural life of the locals who call this deserted land their home. During this trek, elevation ranges from 1,800m to 4,048 m; from untouched coniferous forest, blue pine, black juniper, and oak to Himalayan cypress and deep blue Rara Lake. Rara Lake is proudly addressed as the 'Queen of Lakes' by the Nepalese people.
10. Pike Peak Trekking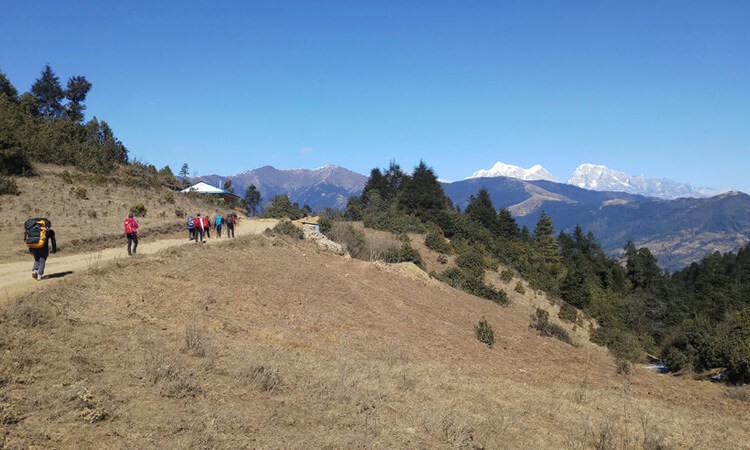 Pike Peak Trekking into the lower Solu Region is a Hidden Gem. Pike Peak Trekking is an extraordinary cultural trek and is ideal for those who wish to deviate off the classic tourist paths and get in something remote and beautiful. From the viewpoint of Pike Peak, one can witness the magical sunrise with an absolute panoramic view of Mt. Everest, 8848m, Mt. Kanchenjunga, 8598m Mt. Lostse, 8586m and Mt. Makalu, 8475m (four of the world's highest mountain). Along with that, several other 6000 and 7000m peaks including Ama Dablam 6812m, Thamserku 6623m, Kantega 6780m, Kusum Kangaru 6370m and Mera Peak, 6476m can be encountered from the Pike peak. Beside the mesmerizing mountain views, authentic Sherpa culture and hospitality is a major take away from this trek.
11. Makalu Base Camp Trekking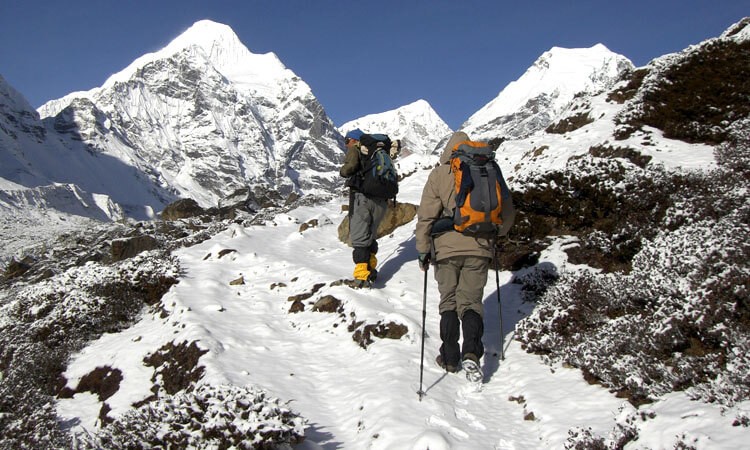 Makalu Base Camp Trekking is a challenging and rewarding trekking which leads you to the base camp of 5th highest mountain in the world, Mount Makalu (8463m). Trekking in this region was completely closed to the travelers until 1952 when Eric Shipton visited this place crossing the pass what became known as the Shipton La (4,229m). Even today, the trail has remained less trodden. During the trek, the trails passes through distinct vegetation zones including sub-tropical jungles at low altitudes, sub-alpine valleys with forests of fir, birch and rhododendron and high alpine zone with herbs, grasses and juniper shrubs and pastures. Hence, we can eye witness great diversity of vegetation, culture and scenery that makes this trek remarkable. The never ending panoramic view of Everest 8850m, Lhotse 8516m, Makalu (8463m), Chamlang (7319m) Baruntse (7220m), etc. will be our major finding from a view point above the base camp in this amazing trek.
12. Gokyo Valley Trekking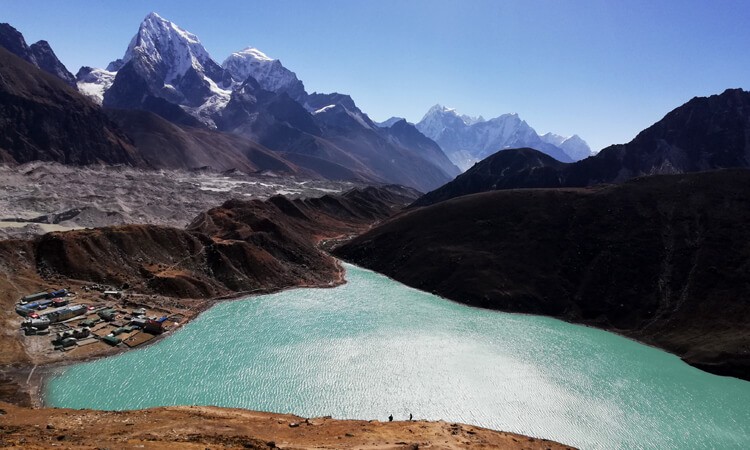 Trek to the incredible Gokyo Valley rewards you with the finest glimpses of the whole Khumbu region. Gokyo Valley Trekking is a perfect alternative to the classic Everest Base Camp Trekking and is best suited for those who prefer fewer crowds on trails but seeks more adventure through the amazing Gokyo lakes. As the name implies, blue glacial Gokyo Lakes in Gokyo valley is one of the major attractions of this trek and from the top of Gokyo Ri, adventurers can witness a breathtaking view of Mt. Everest (8848m), world's highest mountain and 6th highest peak in the world, Mt. Cho Oyu (8201m). Renjo La Pass offers one of the best views in the entire Khumbu region of Nepal.
13. Mardi Himal Trekking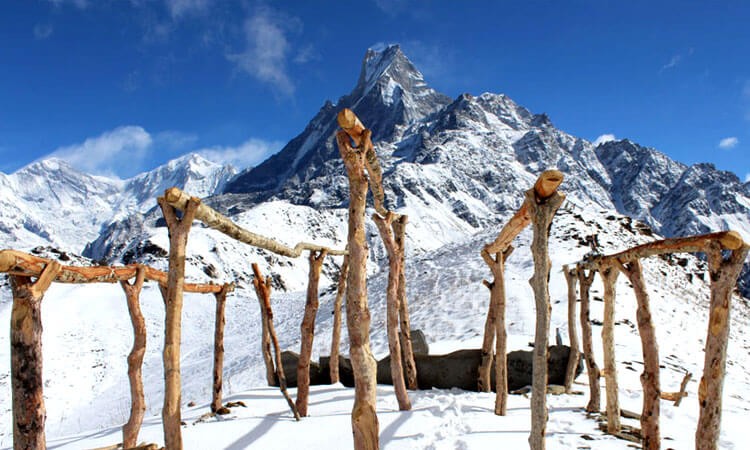 Mardi Himal Trekking is one of the most exciting and beautiful teahouse trekking destinations in Nepal. This trek assures the enthusiast travelers an eye appealing views of the Himalaya along with jaw dropping landscapes and varied forests in the absolutely natural atmosphere. Mardi Himal trekking trail is a recently introduced trail and during the trek, we'll be literally above the clouds with bewildering views of Mount Fishtail, Annapurna South, Hiunchuli and other snowy peaks. Also, this trek offers you an opportunity to enjoy the local ethnic culture and practice of the local community. Mardi Himal Trekking is a bit off beat and accessible trekking destination nearby Pokhara.
14. Manaslu and Tsum Valley Trekking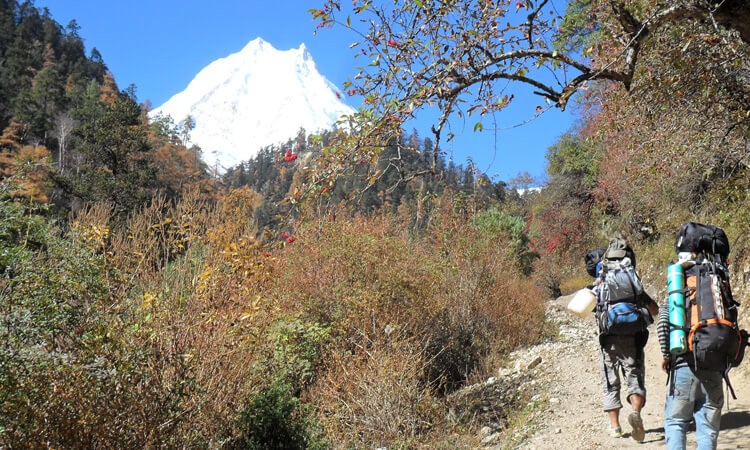 Choosing Manaslu and Tsum Valley Trekking for your next travel destination will be an exciting as well as challenging one. Trekking in this region leads you into the remote area of Nepal where only few trekkers have traveled so far. The terrestrially secluded Tsum Valley extends up to the border of Tibet. It is believed that Guru Rinpoche of 8th century named it 'Beyul Kyimolung', meaning, 'the holy hidden valley of happiness'. You can find comfortable teahouses on Manaslu trail but there are no lodges or teahouses in Tsum valley as this region rarely sees few trekkers along the trail. But the friendly villagers open their homes for home-stay, which gives you a perfect opportunity to know their way of life and their ancient Tibetan-Buddhist culture and traditions. Tsum valley has a wealth of centuries-old monasteries, Gompas, chortens, and Mani walls. Some of the ancient Buddhist Gompas of the region include the Milarepa's Cave, Rachen Gompa and Mu Gompa where one can find inner peace of soul. Larke La Pass being the highest point of your Manaslu and Tsum Valley Trekking.
15. Langtang Gosainkunda Helambu Trekking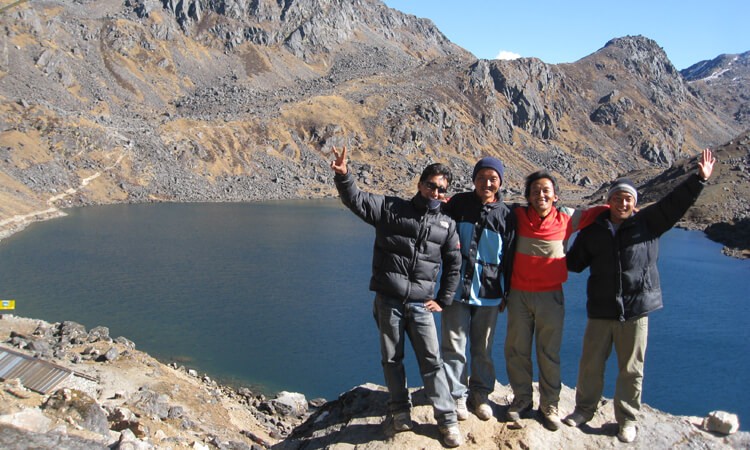 Langtang Gosainkunda Helambu Trekking is culturally one of the most captivating, alluring and accessible trekking destinations in the Himalaya of Nepal. In this trek, travelers can explore two specifically unique valleys (Langtang and Helambu). A high glacial region disconnects the Langtang valley from the Helambu valley which is called Gosainkunda. This lake is believed to be created by Lord Shiva where there are dazzling frozen lakes. This trek is as appealing as any other treks in Nepal. One can experience high glacial moraine lakes and charming snow capped peaks with diversi9fied vegetations in this trek.
16. Ghorepani Poonhill Trekking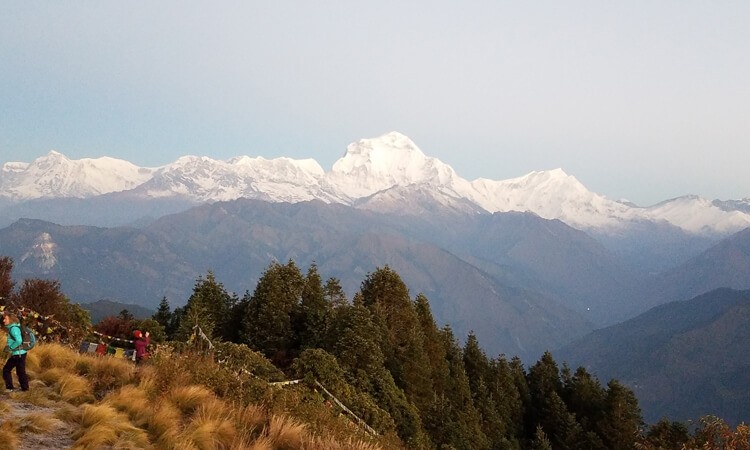 Ghorepani Poonhill Trekking is a perfect destination for people of every age. Be it a child or an elderly, this trek welcomes each and every travelers including the green horns and is claimed to be one of the best family treks in Nepal. Ghorepani Poonhill trekking is a great approach to experience the impressive mountain backdrop and alluring cultural village of beautiful Annapurna region. From Poonhill viewpoint, we can witness the sun's first lights stunning the peaks of Mount Annapurna, Dhaulagiri, Machhapuchhre and many other snow white giants. Ghorepani region is heavily covered with rhododendrons and these forests turns into a splendid blanket of red blossoms especially in spring season.
17. Helambu Trekking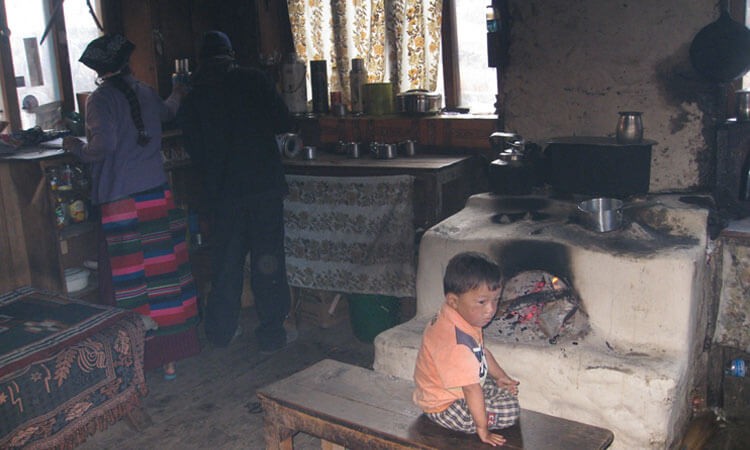 Helambu Trekking is a classic cultural trekking in the Helambu region that rewards you with cultural and innate brilliance. During this trek, you will be able to see the panoramic views of Langtang Himal, Dorje Lakpa, Ganesh Himal and other snowy capped peaks in the Langtang territory. This trek is one of the most doable treks and people of all ages who appreciate hiking can relish this trek. We pass through two national parks (Langtang National Park and Shivapuri National Park) along the trail and will be welcomed by the ethnic Sherpa, Tamang and Lama People and their stunning villages providing a taste of local culture.
18. Ghandruk Loop Trekking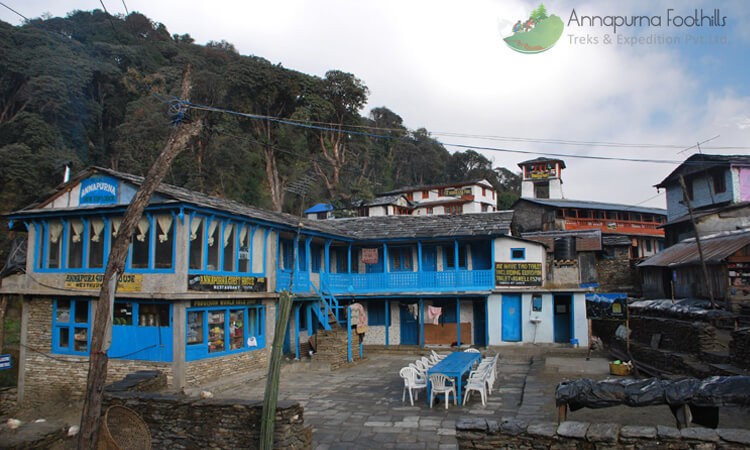 Ghandruk Loop Trekking is a perfect Family Trekking experience as the hiking distance per day can be covered in an easygoing stride and even children will love and relish this captivating trek in the Annapurna region with amazing mountain views. On this trek, you will be encircled by snow capped peaks, naturally and culturally rich lifestyle of the Gurung community with abundant natural beauty every single day. The Gurungs are the prevailing ethnic community in this area. Ghandruk Loop trekking is a short trek but one can experience a lot of remarkable things in these few days that can be kept within oneself as a good memories for lifetime.
19. Khopra Danda Trekking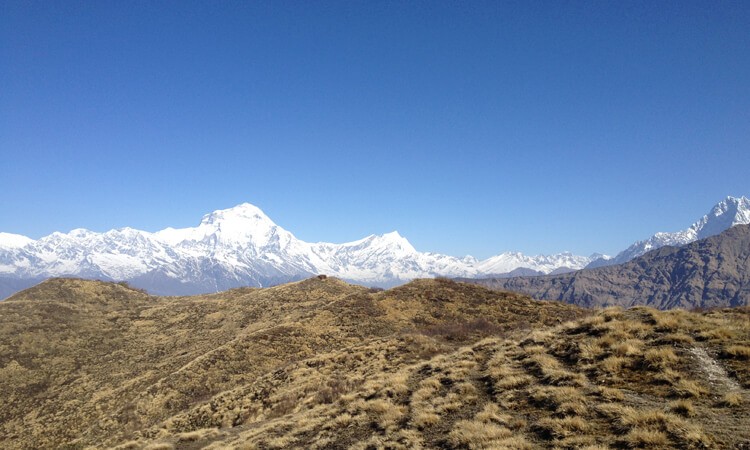 Khopra Danda Trekking, also known as the Khair Lake Trekking is an intriguing journey into the distant and far – away frosty outback beneath the dazzling Annapurna South (7237m). This region is still pristine as only few trekkers have ever visited and explored this region. Despite of being remote, trekking in this region rewards you with charismatic views of the snow-covered Annapurnas inspiring each step of the path. The trail climbs to the middle hill country where rhododendron and oak forests areas are alive with exotic birds and beautiful flowers and touches high glacial bowls in the Annapurna finally. If you prefer less crowded trails, off beat trail with mesmerizing views then go for Khopra Danda Trekking.
20. Ama Dablam Base Camp Trekking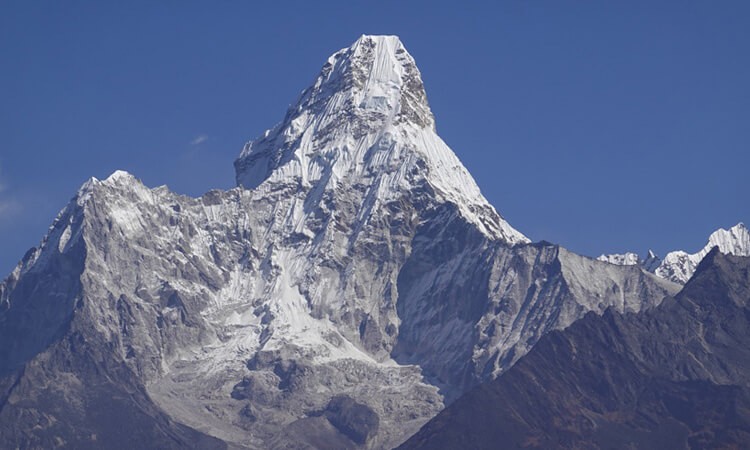 Ama Dablam Base Camp Trekking is a two weeks' journey to one of the most beautiful mountains in the world. Ama Dablam (6812m) means 'Mothers' Necklace' and the long ridges on each side implies the arms of a mother (Ama) protecting her child. Similarly, the hanging glacier (Dablam) depicts the classical double-pendant containing pictures of the gods. Mount Ama Dablam fascinates anyone who sets eyes on her as trekking to the foothills of Ama Dablam rewards you with divine views of Mount Everest (8848m), Himalayan peaks above the spotless lake and the base camp itself is one of the most beautiful base camps that you will witness in the Himalaya.