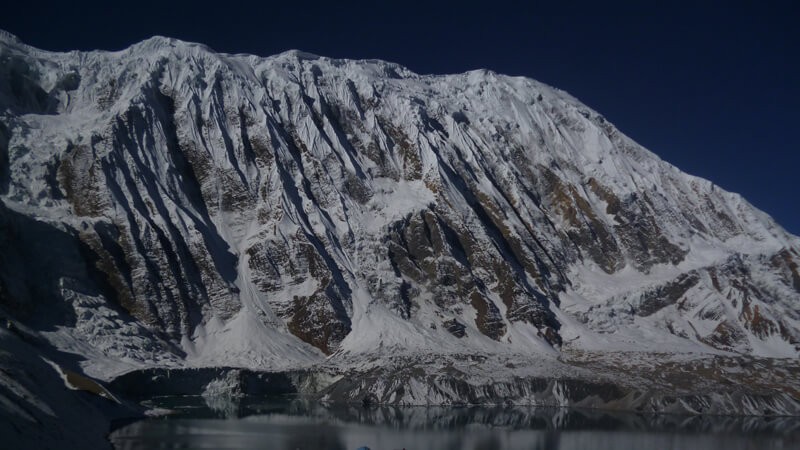 If you are thinking of doing the Annapurna Circuit Trek, it's worthwhile considering a side trip to Tilicho Lake.
Tilicho, nestled below the northern slopes of Mt. Annapurna, is claimed to be the highest lake in the world.The icy blue waters of Tilicho Lake are glacial melt from the massive glacier on the north side of Annapurna. The surrounding snowy peaks reflect in the still, clear water is spectacular.
The Annapurna Circuit - Tilicho Lake - Thorung La Pass is the ultimate trek.
The package includes flight from Jomson - Pokhara – flight which have more amazing Himalayan scenery.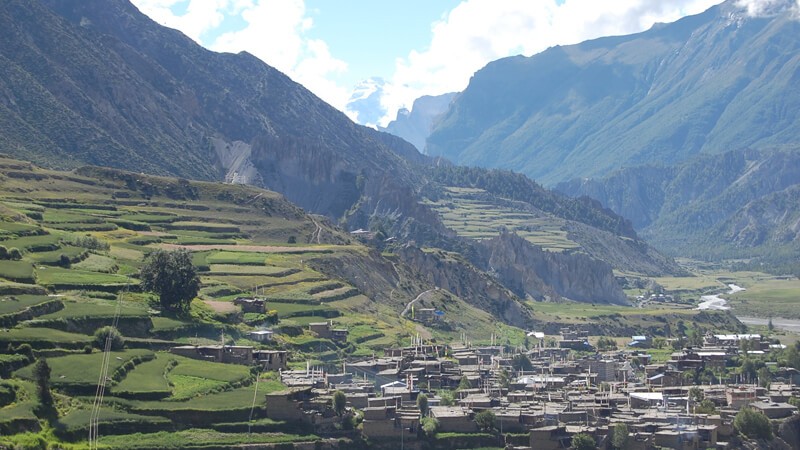 The Annapurna Circuit - Tilicho Lake Trek begins in the unique low land of Marshyandi Valley at Besisahar. The trail leads north to the remote Manang. When we reach Manang, instead of taking the traditional Annapurna CircuitTrail which follows the valley north to Tanki Manang and Yak Kharka, we follow the wide valley to the west, passing through Khangsar Village. From Khangsar, we hike another two days up the valley to Tilicho Lake Base Camp, 4900m. We start early in the morning on the day we hike up to Tilicho Lake, 5200m, so that we can enjoy the view for a few hours before decending to Base Camp for a second night.
Returning to the main trail, we head toward the next big challenge, the snow covered Thorong-La, 5416 m. From there it is all downhill toward our final stop, Muktinanth, a famous piligrimage destination for both Hindus and Buddhists.This magnificent Annapurna Cuircuit -Tilicho Lake trek leads you through traditional villages inhabited many different ethnic groups.
From Muktinath the walk can be dusty because these days many people travel to the sacred Muktinath by vehicle. We recommend avoiding most of the dust by flying to Pokhara from Jomsom by a thirty-five minute flight.
The Annapurna Circuit Trek provides excellent views of Annapurna massif. One of the most beautiful regions in terms of bio-diversity, nature lovers will get the chance to see exotic birds such as white capped river chat, brown dipper, white-breasted kingfisher, butterflies, barking deer, rhododendron forest and orchid flowers.