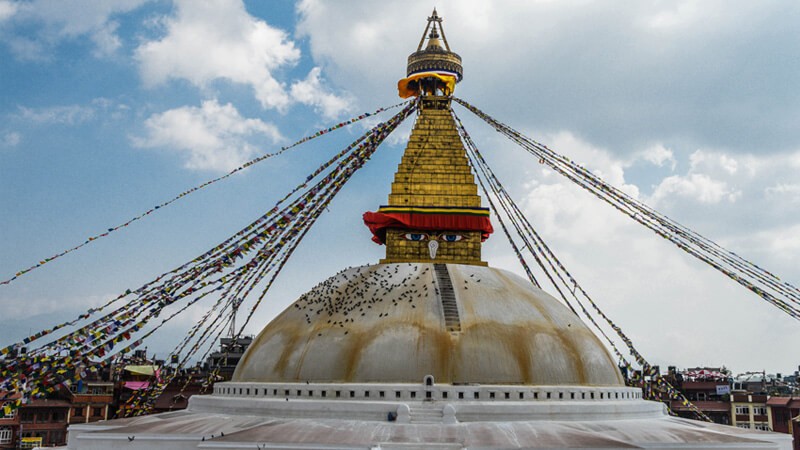 Is Nepal on top of your bucket list ? Are you thinking of visiting Nepal ? Looking for reasons to visit Nepal or things to do when your time in Nepal. It will be quite a challenge to adjust everything in your itinerary during your travel to any country. Just to add Nepal is celebrating 2020 as a Visit Nepal Year. After the successful visit Nepal campaign of 1998 and 2011, 2020 is expected to be grand. Here is a quick look at the activities and experiences that you can have while your visit in Nepal.

Myriad of Adventures: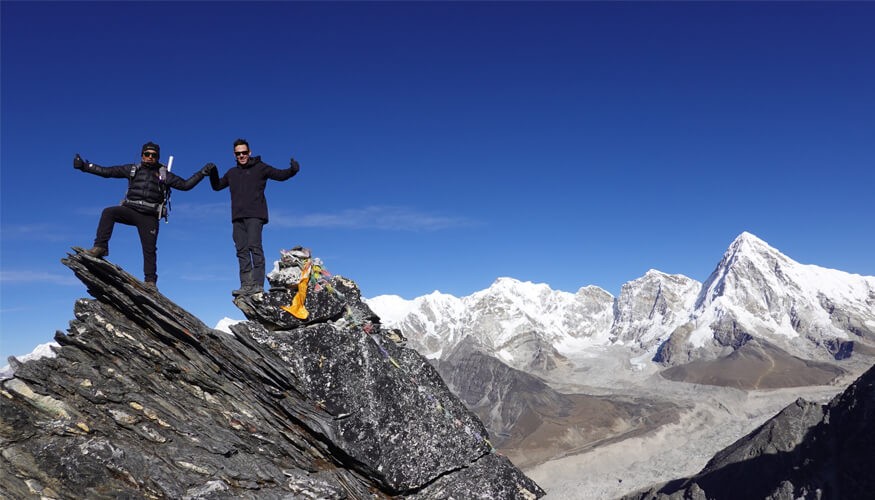 Nepal is the ideal hub for those enthusiast and adventurous travelers who adore adrenaline rush and life changing experiences.Trekking to the foothills of the world's tallest mountain, Mt. Everest (8848m) and hiking to other innumerable amazing places in the Himalaya such as Annapurna, Langtang, Mustang, Manaslu etc. can be done only in Nepal. Mountaineering and Expeditions, white water rafting, Jungle Safaris and apart from these experiences, some exciting and thrilling activities like paragliding, bungee jumping, ultra flights, zip flyer, etc. can be experienced in Nepal.

UNESCO World Heritage Sites:
Nepal is a multi-lingual, multi –ethnic and a federal democratic nation which is located in South East Asia. Nepal features 10 UNESCO World Heritage Sites and its capital city Kathmandu and the surrounding are home to 7 world heritage sites. Bouddhanath, Pashupatinath, Swoyambhunath, Patan Durbar Square, Kathmandu Durbar Square, Bhaktapur Durbar Square, Changu Narayan, Lumbini , Sagarmatha National park and Chitwan National Park have been listed in the UNESCO listed world heritage sites. The daily chores, rituals, traditions, festivals celebration of Nepalese people are a sight to witness while your visit in Nepal.

Eight of the world's tallest mountains are located in Nepal: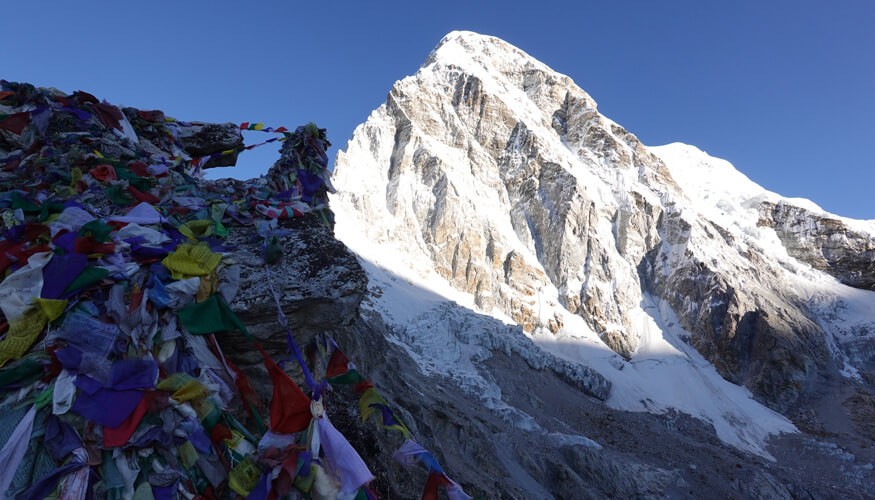 Many refer Nepal as the home of the Himalaya. Among the 14 mountains above 8,000 meters, Nepal is the home to 8 of them (Mt. Everest (8848m), Kanchenjunga (8586m), Lhotse (8516m), Makalu (8463m), Cho Oyu 8201m), Dhaulagiri (8167m), Manaslu (8163m) and Annapurna (8091m). Going up to these mountains might not be everyone's cup of tea but it's possible to get very close to all of these enormous mountains just by trekking to their foothills. For instance; The Classic Everest Base Camp trek and the Annapurna Base Camp, Makalu Base Camp, Dhaulagiri Circuit etc. are widely well known trails that will bring you nearby the range of these colossal mountains.

Exclusive Geography:
For a country of its size, Nepal has tremendous geographic diversity. It advances from as low as 59 meters (194 ft) elevation in the tropical Terai to Earth's highest 8,848 meters (29,029 ft) Sagarmatha or widely known as Mount Everest. Also, Tilicho Lake, situated at 4,919m height, is one of the highest Lakes in the world. Also, to mention: Dana is the deepest gorge, Arun Valley is the deepest valley, Caves and Potholes like Halesi, Mahendra Cave, semi deserts of Manang and Mustang etc are there in Nepal which are very rare and beautiful in their own way.

Nepalese Cuisine:
Food in Nepal is unique. From the national dish Daal Bhat Tarkari (lentil, rice and vegetables) to a wide array of Momo's (Dumplings), everything you eat here is destined to be delicious. The cuisine in Nepal is a blend of all of Asian food you have ever tried. Nepalese food is the softening bowl of the Chinese, Tibetan, Indian and local Newari cuisines. Newari Foods, Thakali Sets are some traditional Nepalese cuisines you must try once during your visit in Nepal.

Peace and Serenity:
Nepal (Never Ending Peace And Love) is Land of peace and harmony. Nepal is the birthplace of Lord Buddha (Light of Asia). Nepalese people welcome and respect guests as god. "Atithi Devo Vawa" i.e. "Guests are God" is the slogan which Nepalese people implement with their purest heart. Nepal is a travel paradise for every single visitor for sure. Nepal is a small country where people of different ethnicity, cultures, traditions and religions live here with mutual peace, harmony and understanding.

Teahouse to Camping and Home-Stay: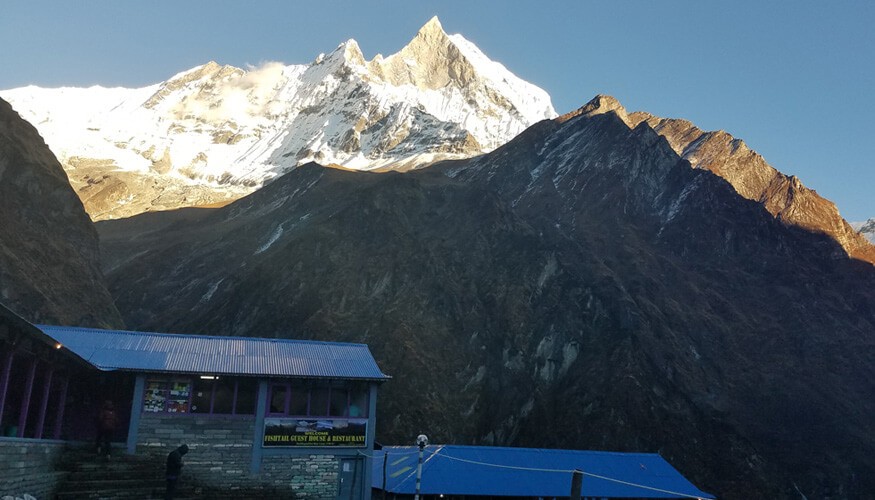 Together with cultural and natural diversity, you can discover variety in trekking style while visiting Nepal. From simply short one day hike to multi day or even week long treks, from mighty Annapurna to Worlds' Highest summit, from the pristine Rara Lake to Isolated Tibetan Kingdom (Upper Mustang) and much more to explore. Visiting Nepal can't be accomplished in a single visit of an individual, you have to return and get yourself deeply involved in true authentic and cultural elegance. As the slogan says, 'Once is Not Enough'. Most of the trekking trails are supported by the Tea Houses, Lodges providing accommodation and meals for trekkers. Some of the off-beat routes though require camping logistics to travel.

Architectural Handicrafts and Art Works:
Various convincing and customarily exclusive arts and crafts are created economically in Nepal.The 'Thangka' painting, clapboard craft, mineral craft, metal chiseling and pottery to other craftsperson outputs excellence what Nepal is fundamentally known for! While traveling in Nepal, architectural handicrafts, handmade carpet etc. are most attractive and beloved souvenir for the national and international tourists. You may buy any of those goods for your family, friends and loved ones as a souvenir of Nepal.

Unbelievable Viewpoints:
Nepal has amazing viewpoints. Especially mountain viewpoints offer outstanding panoramic view of the Himalaya. As already mentioned, Nepal encompasses eight out of the fourteen highest mountains in the world including the topmost peak, Mt. Everest (8848m). Other Himalayan peaks Fishtail (Machhapuchhre), dazzling Mount Annapurna, Ama Dablam, etc. are some of the exceeding allures for enthusiast visitors, travelers visiting Nepal. Also, Nepal provides you with numerous viewpoints which not only provides you with the best viewpoint but also helps to boost the beauty of the mighty Himalaya. Some of the best viewpoints of Nepal include Kala Patthar, Gokyo Ri, Poon Hill, Nagarkot, Mohare Danda, Muldai Viewpoint and many more.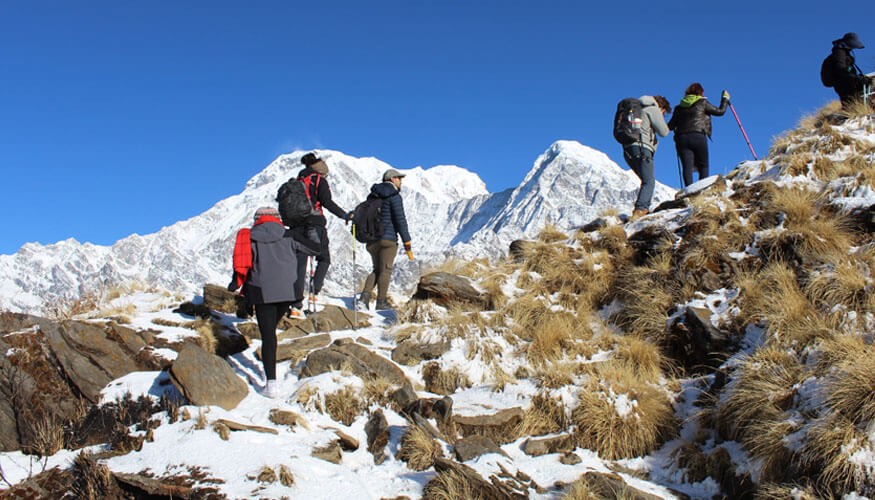 Getting excited about your trip to Nepal ? If you need any information or assistance for your Nepal travel planning, let our Local Sherpa team at Annapurna Foothills do the work. Get in touch with us for your lifetime experience in Nepal.