Island Peak (6189m) is a beautiful yet stimulating peak nestled just over the ridge from Mount Everest (8848.86m) and Mount Lhotse (8516m). Also known as Imja Tse, climbing Island Peak is one of the most exciting and challenging 6000 meter trekking peaks climbing in the Khumbu Himalaya. Island Peak Climbing is listed as a trekking peak by Nepal Mountaineering Association (NMA) and can be climbed as a person's first Himalayan experience depending upon their previous trekking and climbing history. An averagely fit person seeking a genuine high altitude climbing experience on snow and ice, Island Peak Climbing can be the ideal option to choose. Though if you have some knowledge and experience of rock and ice climbing and have done some high altitude trekking previously then it will be advantageous for your Island Peak Climbing.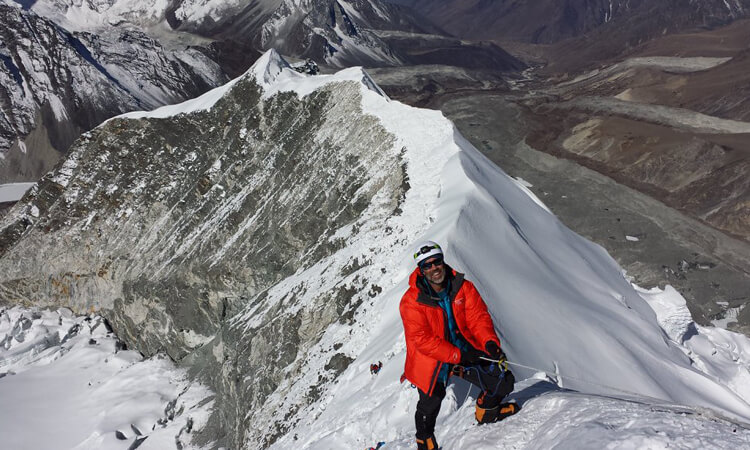 If only climbing Island Peak does not satisfy your adventurous soul and want to lengthen your trip and combine other 6000m peaks along with Island peak, then we would like to recommend our valuable guests the following options:
Three Peaks in Everest Region
Mera Peak (6476m)
Island Peak (6189m)
Lobuche Peak (6119m)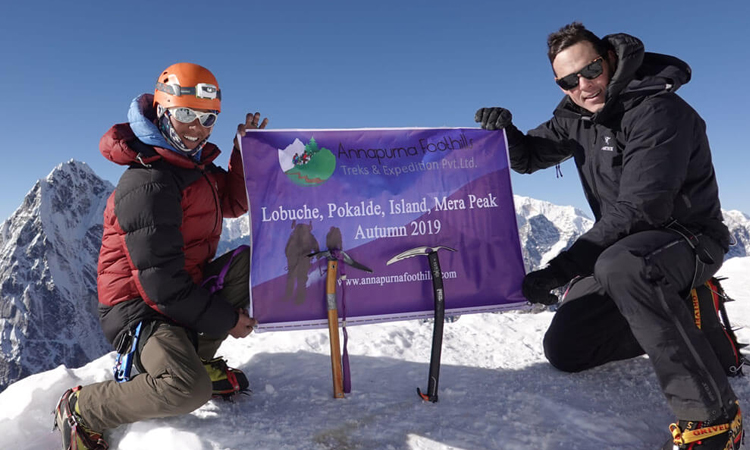 Three Peaks in Everest Region is a physically and mentally challenging adventure through the Khumbu valley. Climbing Three Peaks in Everest Region is the Holy Grail and the best probable introduction to Himalayan climbing as we climb 3 of the best 6000m+ (20,000ft) trekking peaks in entire Nepal Himalaya.
Planning to climb Three Peaks in Everest Region in 2023 and 2024: We have a confirmed climber (Ms. Maartje Luisman from Netherland) who will be doing this adventurous expedition on October 02nd, 2023. So, if you're planning to climb these Three Permitted Trekking Peaks in Everest Region this Autumn, this is your superb opportunity. Hurry up, book your slot and experience a lifetime climbing experience in Nepal with us.
Island Peak with Mera Peak (6476m) Climbing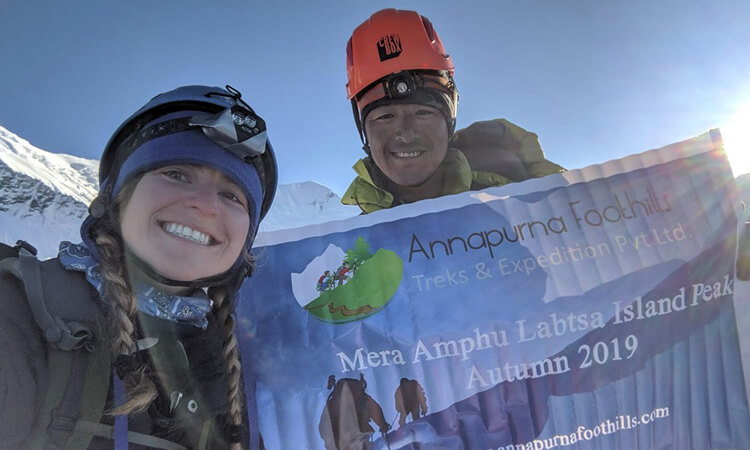 For this option, we've a Tope selling Expedition package: Mera and Island Peak Climbing via Amphu Labtsa Pass (5700m). This exciting expedition includes two 6000+meter peaks and one challenging high pass. Our Mera and Island Peak Expedition starts with climbing the least technical but highest, Mera Peak first, followed by the rather tricky Amphu Labsta Pass and then a moderately difficult Island Peak, with its exposed summit. This exceptional high altitude adventure is packed with an amazing variety of mountains and wilderness valleys, forests and grasslands, lodges and camping: a complete Khumbu trekking and climbing experience for adventure lovers.
Island Peak with Lobuche Peak (6119m) Climbing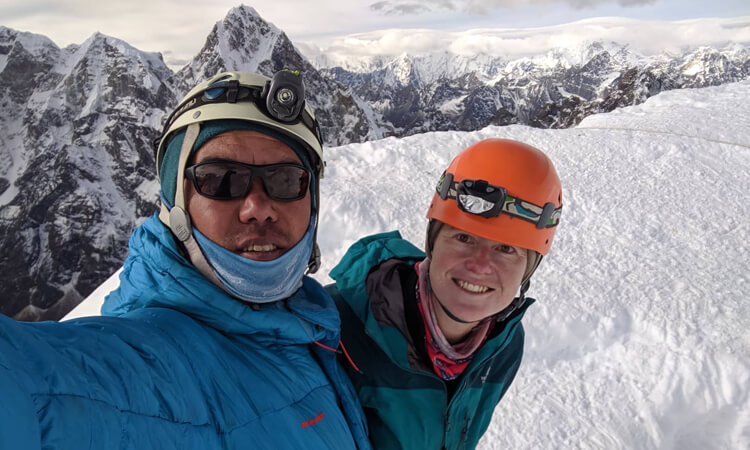 Lobuche Peak Climbingis a favorite one because of the exceptional panoramic view seen from the summit: Mt. Lhotse, Mt. Nuptse, Mt. Pumori, Mt. Ama Dablam, Mt. Makalu and notably, a fantastic view of Mount Everest, which is not visible from Island Peak. The peak is just two camps away from Island Peak and is a great combination should you want to take upon two peaks at once. Climbing Lobuche Peak along with Island Peak will be an exciting and challenging way to upgrade your Classic Everest Base Camp Trekking with Two beautiful climbs in the center of Khumbu valley of Nepal.