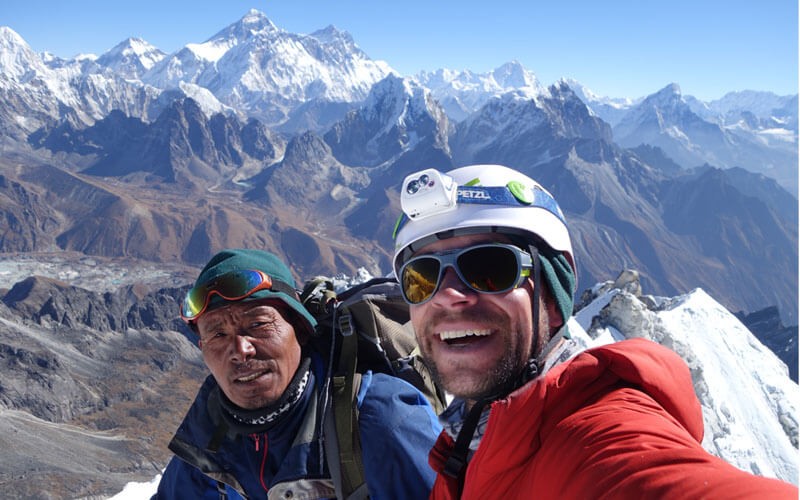 Trip: Kyajo Ri Climbing
Lead Guides: Dawa Sherpa (Trekking), Gelju Sherpa (Climbing Guide)
Guests: Andrew and Michael (United States)
September 11th 2018: Our first group for autumn season 2018 arrived at Kathmandu airport. Leaded by our Guide Mr. Dawa Sherpa this was a Private customized Kyajo Ri climb including Three High Passes in Everest region.
October 1st 2018: Both of them made a successful summit of Mount Kyajo Ri (6186) m on 1st October 2018. This was the first ascend for the mountain this autumn season.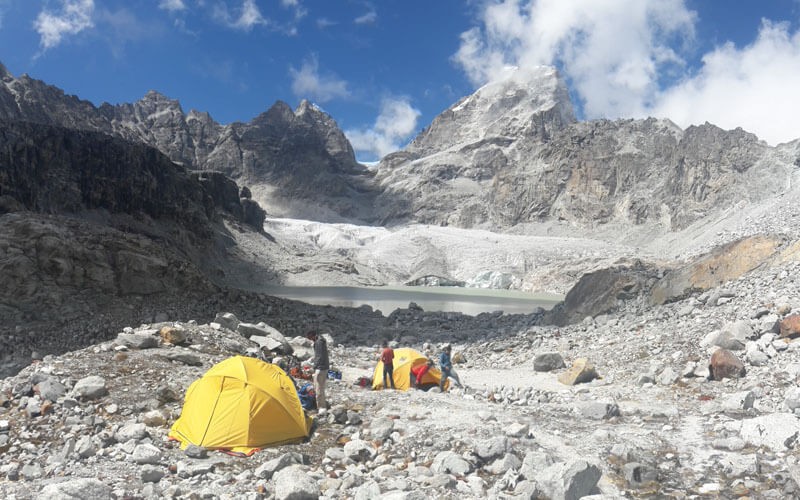 October 8, 2018: Last day of Andrew and Michael in Nepal. We would like to congratulate both for making the successful climb to the summit and wish your life always shower you people with such great success and happiness. Well done!!