With the festival moods around December and January tends to be an interesting month to visit Nepal. Christmas preparations begin and after a week or less of Christmas, it's the New Year period, spreading love and happiness, new resolutions, holidays and vacations, family get together, holidays etc. This period has got all the celebration and enjoyment feel around.

Christmas is a national holiday in Nepal. Most of popular cities across Nepal are decorated with Christmas ambiance during this holiday period. New Year itself is a great reason for many to celebrate and the atmosphere itself shows the celebration vibes.

In Nepal after the busy tourist months of September, October and November referred as autumn season, surprisingly December receives fewer tourists comparatively. Start of winter season may be a factor and big expeditions groups can be carried out on similar level as autumn season but Nepal offers a lot of other activities which can be a perfect Christmas and New Year Trip with your family, friends and loved ones.

The ever charming Kathmandu valley is sure to provide you a special experience. Kathmandu, Patan and Bhaktapur, the three culturally and historically rich cities are sure to keep you hooked. One can enjoy the mythical UNESCO World Heritage sites which are designed to give the visitors a deeper understanding of the sacred traditions and culture of the valley. Several short hikes outskirts of Kathmandu Valley are a delight with popular routes including Nagarkot, Changu Narayan, Chisapani, Shivapuri etc. Pokhara, Chitwan, Lumbini are other major touristic cities offering a lot activities focussing around this time period.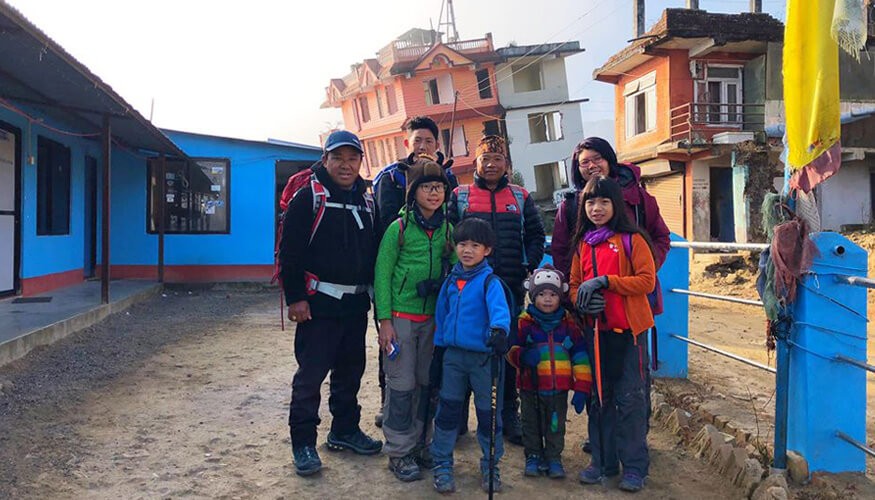 Also people who are dreaming to see the world's highest mountain, Mount Everest in their upcoming Christmas can live their dreams and make it for real. An hour Everest Mountain Flightwill allow you to encounter some of the world's highest mountain from your aircraft window seats. Even as you're flying on a plane, you will have to look up to its mighty face to see the top. If you are more interested to have that majestic views with hiking, then trek to foothills of the world's highest mountain (Everest Base Camp) is always possible. Winter might hinder few trekkers but on the positive note, the weather is still beautiful and clear, the trails are less crowded and the mountains as beautiful as it ever were.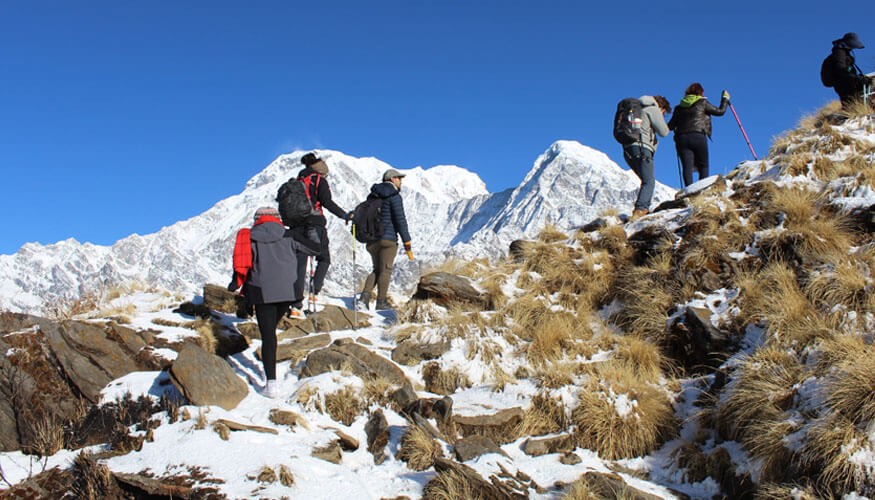 On the other hand, Annapurna region provides more options such as Ghorepani PoonHill, Ghandruk Loop, Mardi Himal Trekking, Mohare Danda, Panchase Trekking, Khopra Danda, Annapurna Base Campor the classic Annapurna Circuit Trekking. Factors such as accessibility, comfortable tea houses, culture, people and the Annapurna ranges has made this region a trekker's favorite choice. One of these hikes would be a perfect Christmas and New Year Vacation for you as well. Similarly, the Tibetan influenced Langtang region can be explored in the meantime as it's easy but an amazing trip where you can encounter valley of pine forests, rushing mountain streams, rugged rocks and glaciers below massive snow capped peaks.

Ranulph Fiennes correctly said: "There's no such thing as bad weather, only inappropriate clothing".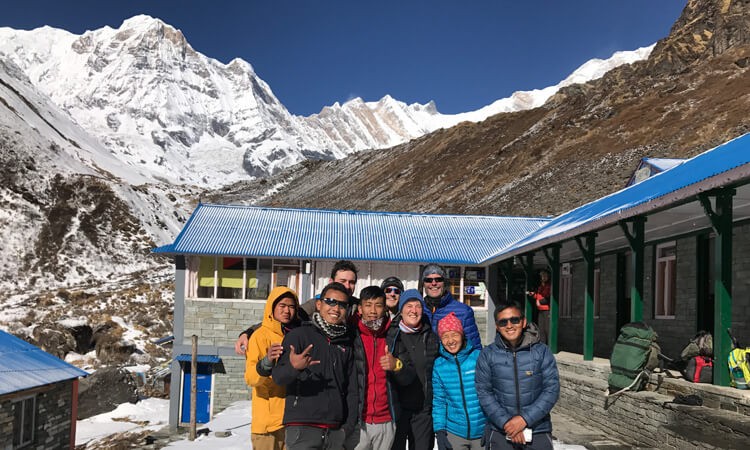 And if you wish to do a winter trip and trekking in Nepal, thenappropriate gears and clothing is a must. During a fine day in winter, the temperature ranges between 9 to 12 degrees while the temperature in the morning and nights may reach below 0 to -15 or -20 degrees depending upon the altitude and the weather conditions. So, appropriate additional clothing during these periods will actually be a very good idea.

It is cold months in the Himalaya of Nepal as it starts from late November to till end February. March onwards Nepal welcome the popular spring trekking andclimbing season.

If you are already planning for a Christmas and New Year Holiday in Nepal, then please let us know or celebrating the holiday period with a gathering of family, friends, and loved one at your home is always a great way to celebrate !!